08 October, 2021
6 steps for Health, Youth, and Mental Wellness
7 MINUTES READ
Many studies demonstrate that well-being, happiness and positive feelings, lead to longevity and a higher quality life. Even if this is a difficult task for modern societies, this doesn't mean that it is impossible. There are various disciplines that study ways that could benefit all societies and lead to health, prosperity and harmony.
However, since last year we are going through a particularly difficult period, because of the pandemic, which came to add another brick in the wall of modern society's problems. Thus, the word wellness became a term that seems to be almost impossible to achieve. What can we do to change this situation? We can start with simple steps that will strengthen us for more creation. Let's see some daily habits that will stimulate our body offering us energy to cope with our everyday activities and situations.
Simple daily steps towards our mental wellness and health
Physical Activity
It is very important for our organism to stay active and do daily workout. There are ways to activate the body, even by having a daily walk, jogging, aerobic activity, dance, yoga, Pilates, orthopedic exercise, TRX and more. Let's seek the rhythm that suits our body, our daily life and let's include the exercise in our program.
It is good to start gently and steadily in order to avoid exaggerations, injuries and fatigue because of exercise. For example, if it's been a long time since the last time you did workout, then begin by adding a few minutes walk in your daily program.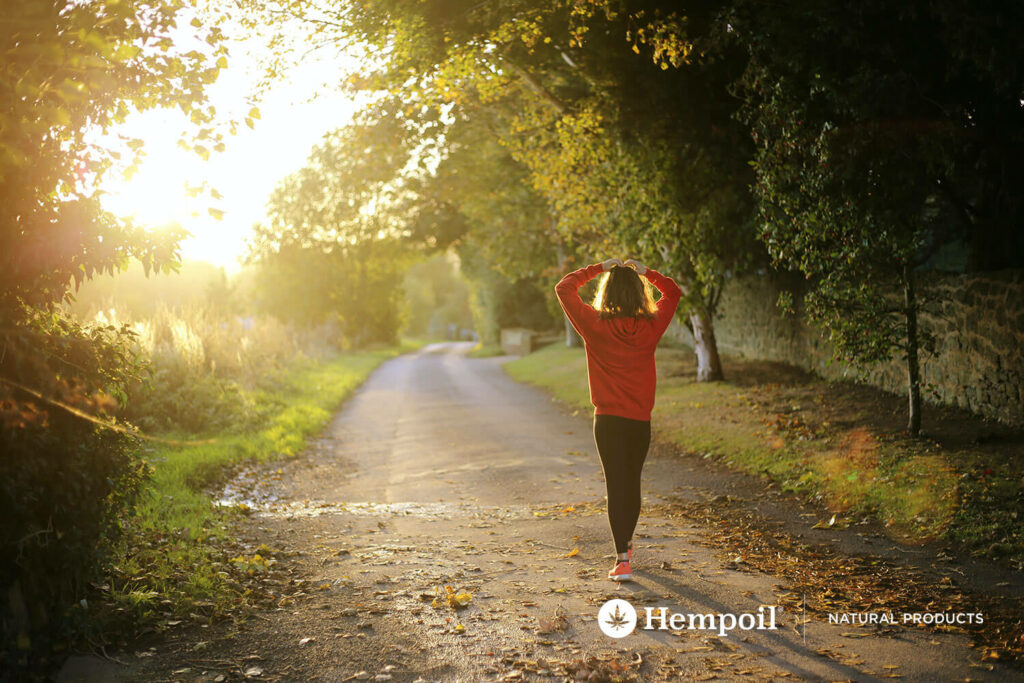 Hydration
We keep our body hydrated with a proper amount of water, according to our needs, avoiding exaggerations. Water helps us maintain our body hydrated and active. As a result, the headaches reduce significantly, the metabolism gets active, while our skin looks shiny and healthy. Also, we can add in our daily hydration various herbal infusions, fresh juices, or smoothies.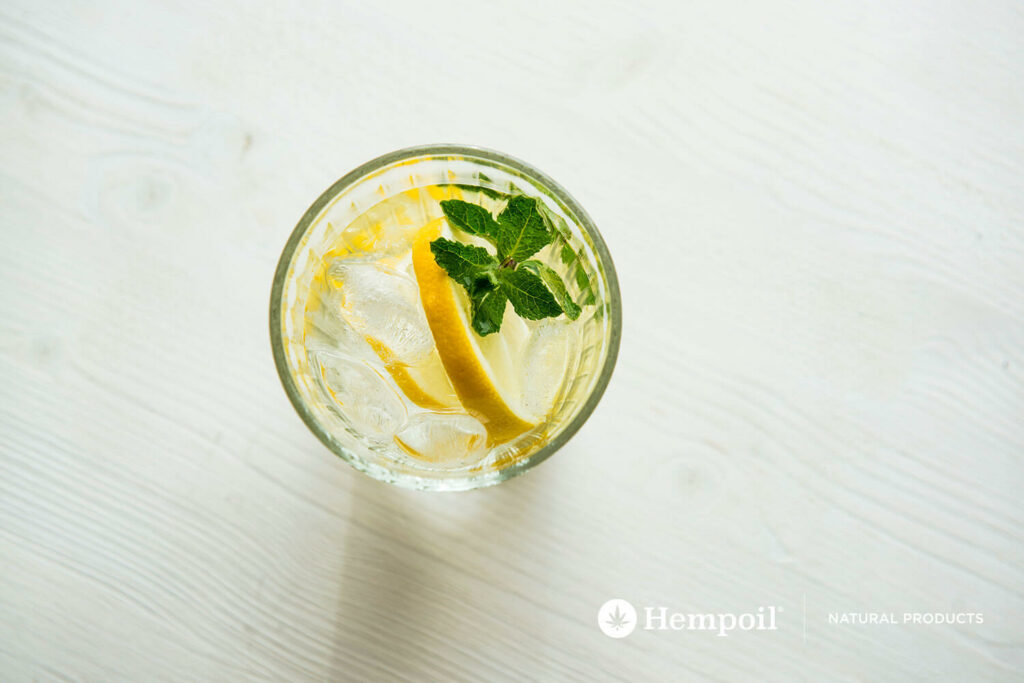 Hemp and herbal infusions are very hydrating while they are rich in proteins, amino acids, omega 6 and omega3 fatty acids, metals, vitamins, terpenes, flavonoids, metallic compounds, and cannabinoids. They have neuroprotective and anti-inflammatory effects, protecting our organism from various stressful factors, contributing to a calm daily reality. Additionally, the hemp tea reduces the blood pressure for a better circulation, healthier and strong heart.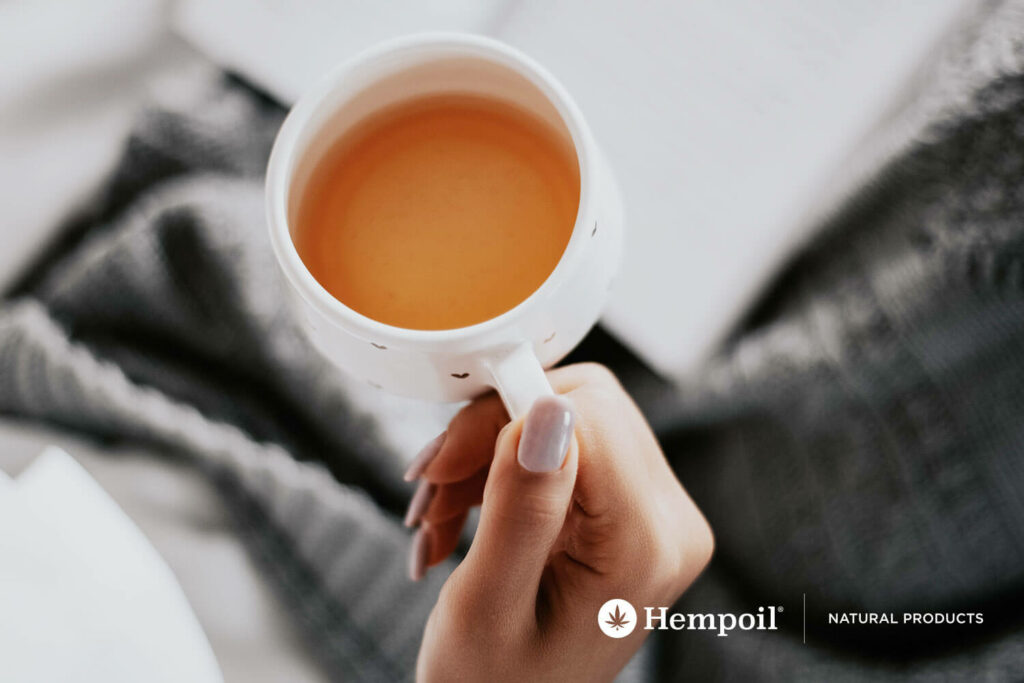 Fresh fruit and vegetables
Fresh fruit and vegetables offer precious elements to our body with many beneficial properties. They have antioxidant, anti-thrombotic, anti-inflammatory effects, while they contribute to a healthy metabolism process enhancing the immune system. We prefer seasonal fruit and vegetables that suit our needs, following a balanced diet.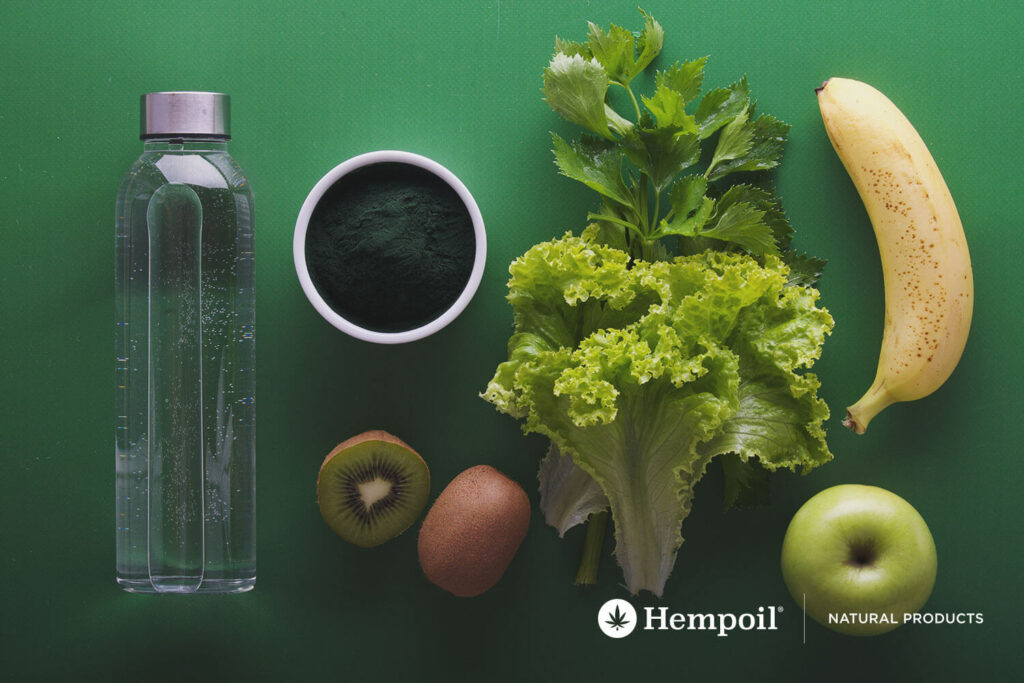 Sleep
A constant and restful sleep definitely leads to an active, strong and relaxed body. At least 7 hours of daily sleep offer health and wellness to our system. Many studies demonstrate that lack of sleep or general sleep disorders have negative effects on the body and the mind. It is not by chance that an Irish proverb says: "A good laugh and a long sleep are the two best cures for anything".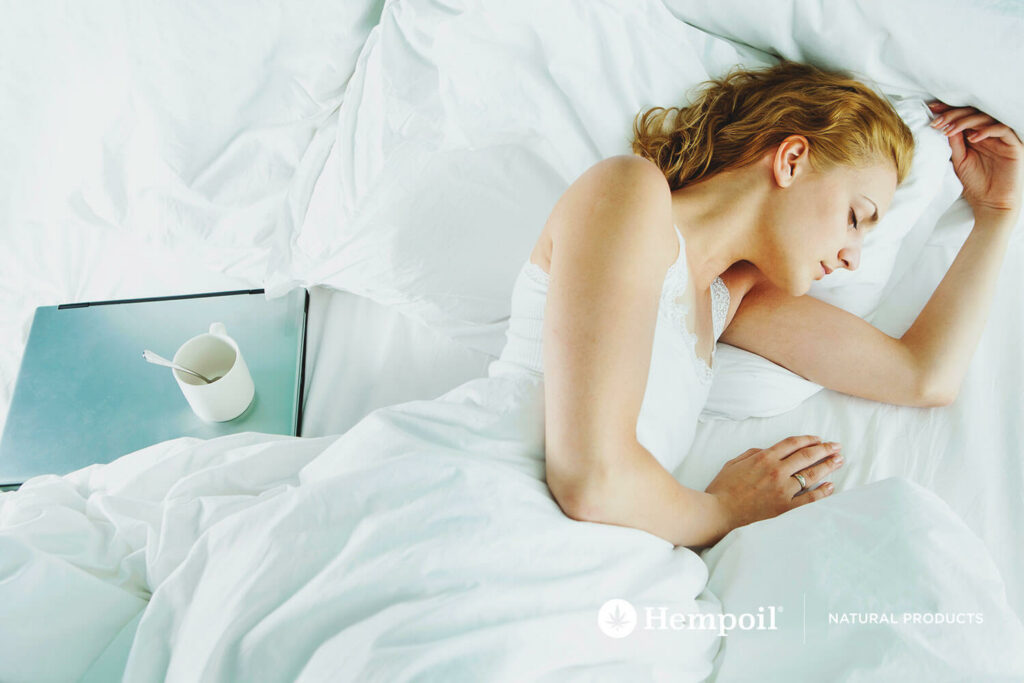 CBD Cannabis oil
By including various cannabis CBD (cannabidiol) products in our daily program, we enhance our immune system and aid the general wellness of the organism. Cannabis contains cannabinoids, terpenoids and flavonoids that vary according to the strain, offering a number of beneficial properties. For example, hemp seed oil is a super-food, because it is a powerful mix among the beneficial properties of olive oil and the cannabis seeds, which are rich in antioxidants, vitamins, fibers, right proportion of ω3-ω6 fatty acids etc.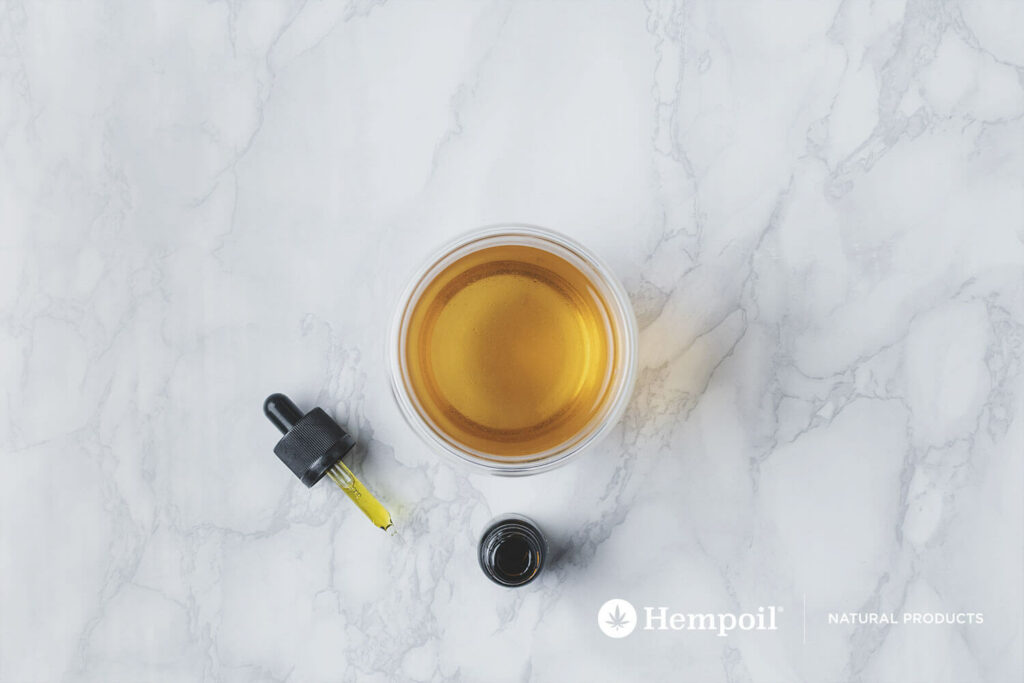 Furthermore, cannabidiol (medical cannabis) is one of the most prominent cannabinoids that has a lot of beneficial properties. The World Health Organization has published about the safety profile of cannabidiol because it is not a toxic, addictive substance and without serious side-effects.In general, the cannabinoids, such as cannabidiol, cannabinol (CBN), cannabigerol (CBG), tetrahydrocannabinol (THC) etc, has already gained the scientific interest worldwide, because of the beneficial properties in humans and animals.
Cannabigerol (CBG) is characterized as the precursor of all cannabinoids, offering a lot of benefits to the body such as antioxidant and anticancer effects. It is available in oil, flowers, edibles and various drinks. Hemp heart (shelled hemp seed interiors), cannabis flour, hemp seed oil, cannabidiol oil, cannabigerol oil, concentrates, crystals are some of the vast line of products produced by cannabis. By consuming food with high nutritional value we enhance our immune system, helping our body maintain its wellness.
CBD cannabis products beneficial properties
"Bad" cholesterol calibration
Boost the immune system
Reduce the risk of developing diabetes
Stress relief
Cardiovascular problems reduction
Digestive system regulation
Manage premenstrual syndrome symptoms
Regulation of menopausal symptoms
Anti-emetic effect
Analgesic effect
Anti-inflammatory effect
Nervous system protection
Insomnia symptoms reduction
Kindness
During times, when toughness and impoliteness are prevailing in many sectors, from the authorities to daily life, the acts of kindness seem to be the best antidote. Maybe under a mask it's impossible to see the smile, but simple acts of kindness and patience are some characteristics that could make a harmonious society. Although the authorities cannot demonstrate this to its citizens, maybe it should happen the contrary! At least, let's be polite and patient between us, even if it is outdoors, or on public transport or in our house. We all need tenderness and politeness, as research shows, the simple act of kindness in our everyday life leads to longevity and well-being. At this point, we quote a Charlie Chaplin phrase: "More than cleverness, we need kindness and gentleness".
These are 6 simple steps that we can take to achieve wellness, energy and courage to overcome the difficulties of everyday life.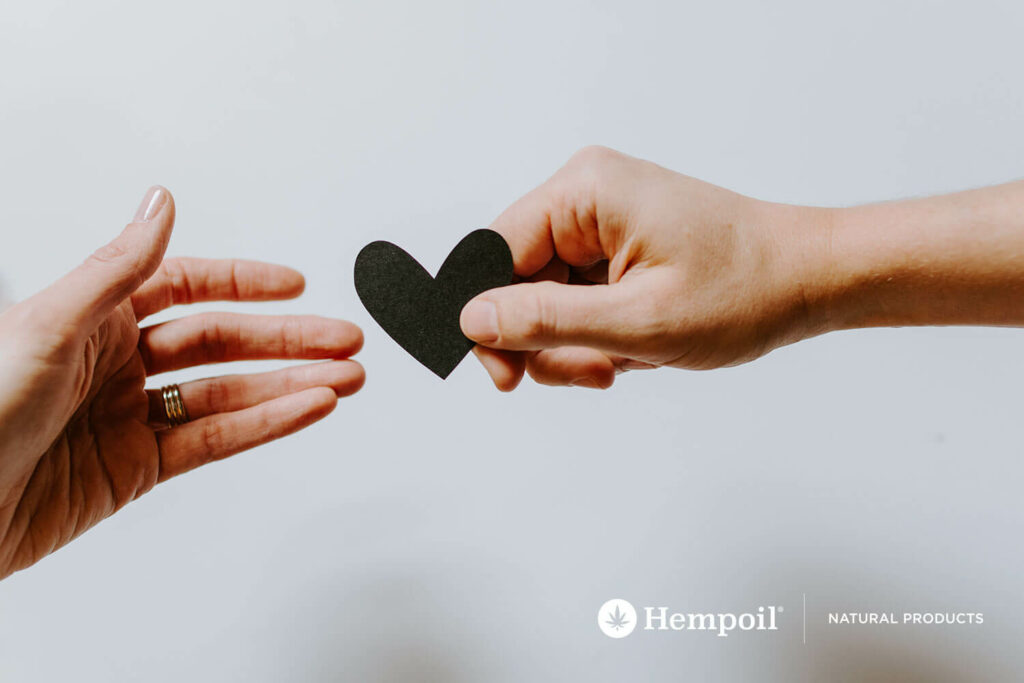 Of course we should never forget that when we feel sick, have fever or cough, it is good to inform our doctor and not replace the medical opinion with the internet or food supplements. For a healthy and strong body, we follow a balanced diet, including physical activity and we stay tuned to live in wellness and harmony.

Need help? Would you like to learn more about medical cannabis and CBD? Do not hesitate to contact us at [email protected] or reach us at our social media channels.