CBD Cannabis Pharmaceutical usage Guide
This book is the first "Cannabis CBD Pharmaceutical Usage Guide" published in our country (Greece) and one of the first internationally. It includes the general instruction sheet, CBD usage guide, Recommendation and Dosage guide of CBD Medicinal Cannabis (Marijuana).
It also includes instructions to help you find the optimal dose for each patient as well as his range dose, also knonw us "Therapeutic Window" of cannabidol (CBD).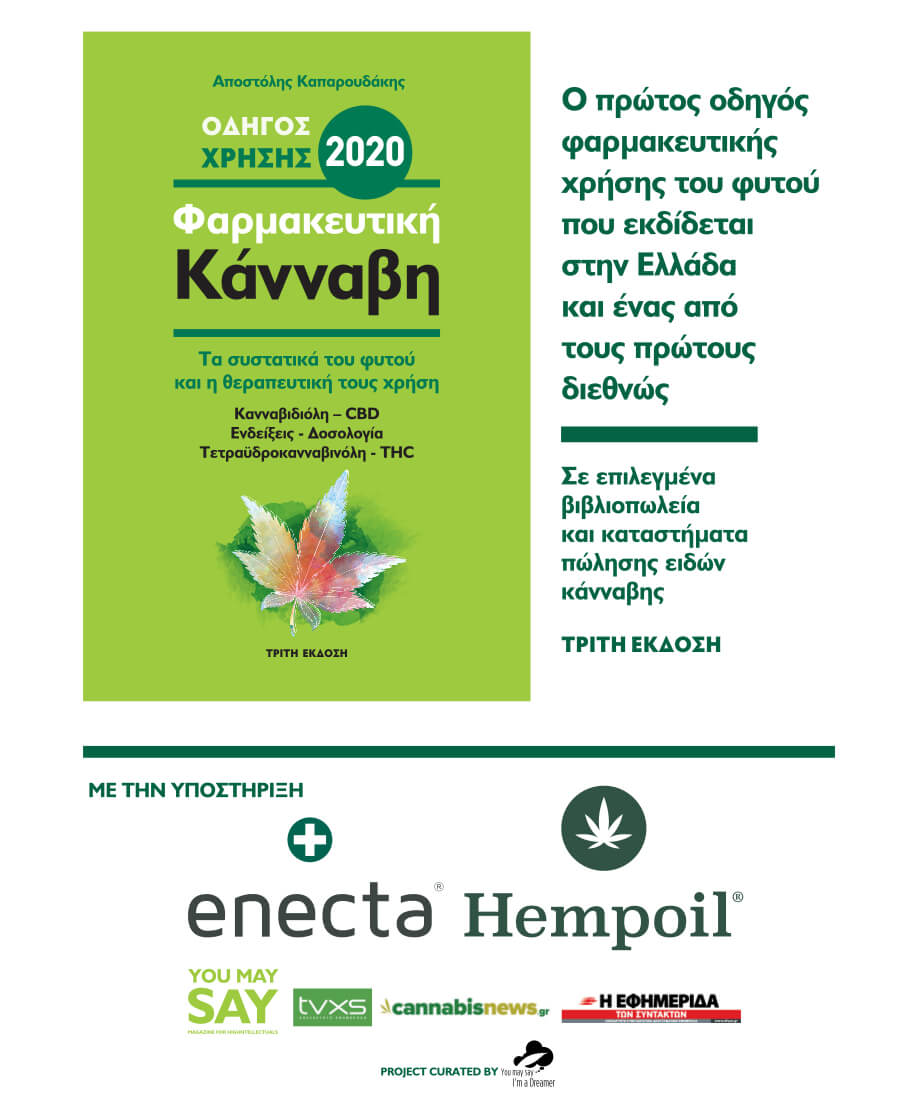 It draws on the experience of doctors and patients who have worked for years with the healing effects and properties of Cannabis and associate it with what science has formally accepted.
It encodes scientific knowledge and empirical data in a guide that is easy to read and necessary to those who use the marijuana plant as a medicine, patients, and health professionals.
Download the Book – Pharmaceutical Cannabis User Guide for free.
DOWNLOAD GUIDE