Temporarily, we are not serving any orders for Cyprus. Our apologies for the inconvenience.
Cannabis Awards
Hempοil® Natural Products has been awarded for its innovations in the sector of entrepreneurship:
From its very first steps, our brand was honored by The People's Trust Association, while in September 2018 it was awarded with the Innovation and Entrepreneurship Prize of Stelios Foundation and in February 2019 the "Most Innovative Concept 2019" of Franchise Business.
In June 2019, Hempοil® won the first prize in the Innovation Awards of Stelios Foundation, exceling as the best brand among 74 contesting, for "its contribution to the economic growth and development of the country, its investment in innovation and creativity and its wise business plan and concrete targets".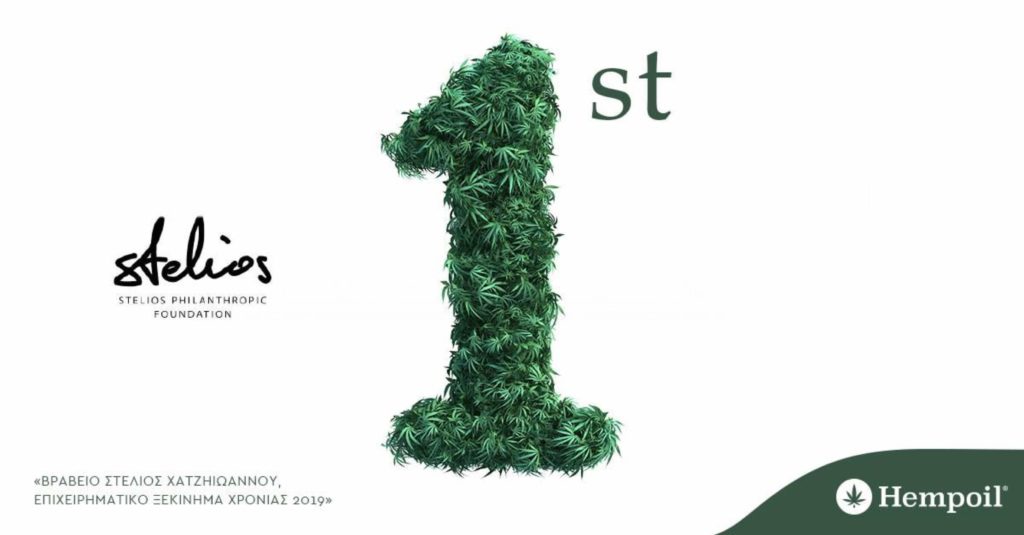 CBD FRANCHISE - HEMPOIL®