The First ATM of Cannabis products (CBD) in Greece.
Cooperation of Hempoil® Natural Product and Terre Di Cannabis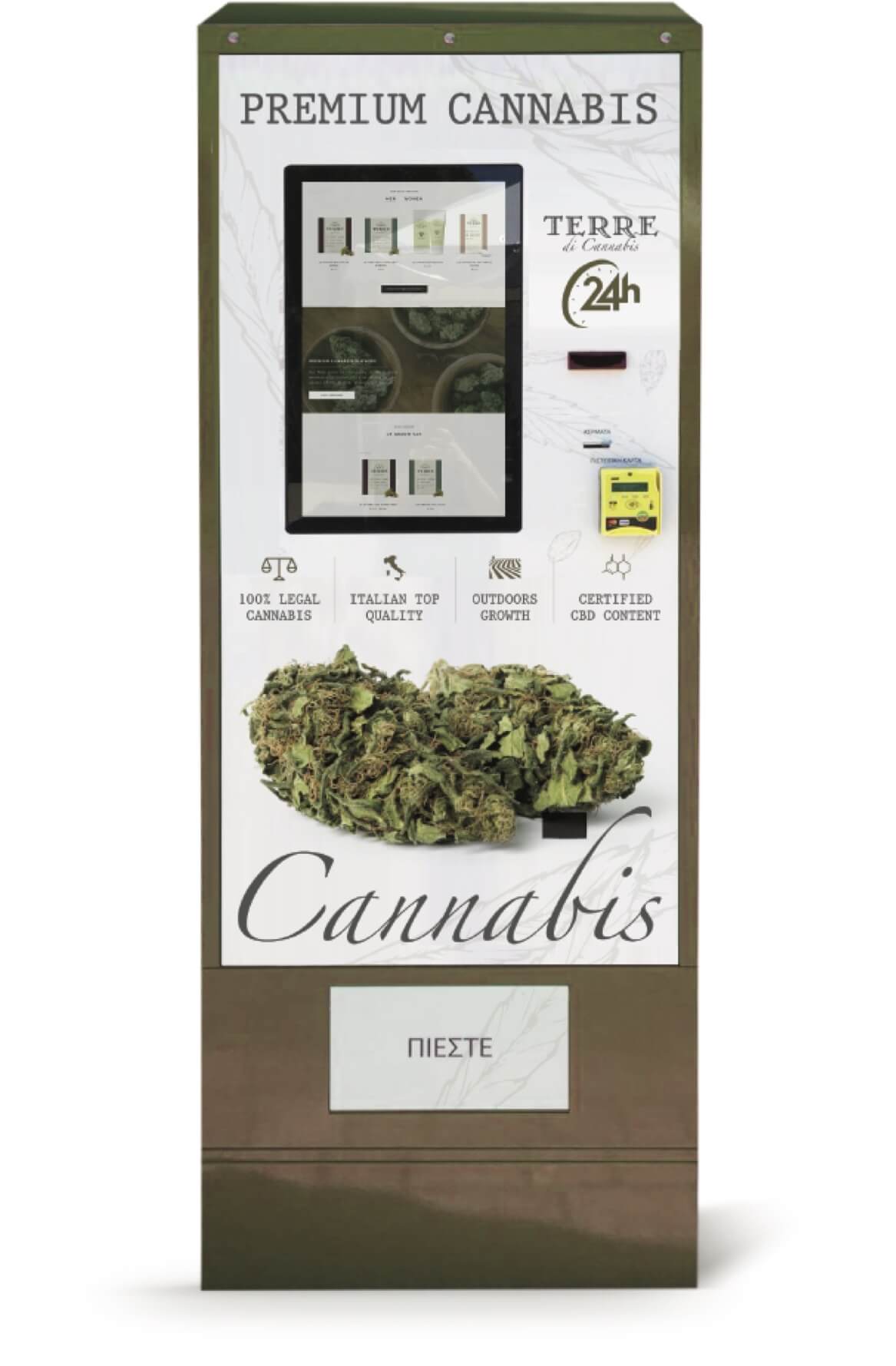 CBD Automated Teller Machine – The idea
The original idea for a cannabis vending machine came in the spring of 2018. Seeing the rapid growth rate in the category through the Hempoil® Natural Products network, we recognized the opportunity for a vending machine that will meet the needs of the consumer and serve points that do not have momentum for a shop or will be extended.
Unfortunately, the conditions in the Greek market were the first obstacle as the device was supported by NAYAX for transactions without pin, whose limit at that time was at € 25 (I still think it is) making the machine worthless in high value products, especially for the tourists. Unfortunately, due to a complex framework in cannabis 2 of the 4 systemic banks were negative in helping and we could not find a solution for this.
We have therefore adapted our strategy and ended up with this result. Sativa L, high quality, outdoor cultivar with a tetrahydrocannabinol (THC, psychotropic) content less than 0.2% specified by the law. Clearly, these products are marketed as technical / laboratory for laboratory use and for study, but as we see from the class, many consumers use them as "tea or fragrant".
Initially, the acceptance was not positive, but the recognition of changing the consumer needs led to this decision, and now, the acceptance is really overwhelming.
The next step, is that we are looking at cooperating with small and medium retail shops, touristic and HORECA points, which have a wide audience and looking for ways or products to increase their clientele, give them a fresh retail image and positioning, innovative products and satisfied customers. Our natural purpose in Hempoil® Natural Products is to serve our partners and provide solutions, and in this context the same products are also supported in the form of wholesale.
The first placement is done by a partner in the Pesmatzoglou Street in Athens and we are looking forward to new exciting surprises in the near future.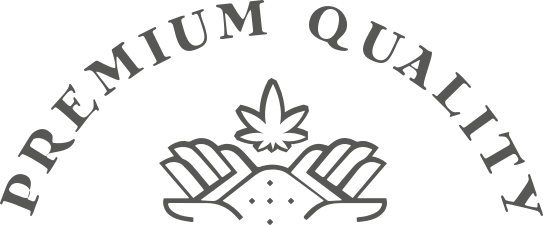 The most effective Cannabis Light
dispenser for your business
Benefits for your ATM Cannabis (CBD) Dispensary
Being able to reach as many customer possible, at any hour of the day, Hempoil & Terre 24h is the best thing to have in an exploding market like the one of Cannabis Light and CBD Oil. Terre 24h can handle a larger number of customers than a vendor, especially those who do not like to wait or that want to purchase anonymously and thanks to the large digital display can give many interesting information to your potential customers. Terre 24h provides a pleasant shopping experience: better sales, better satisfaction, confidentiality, more loyalty and less wages.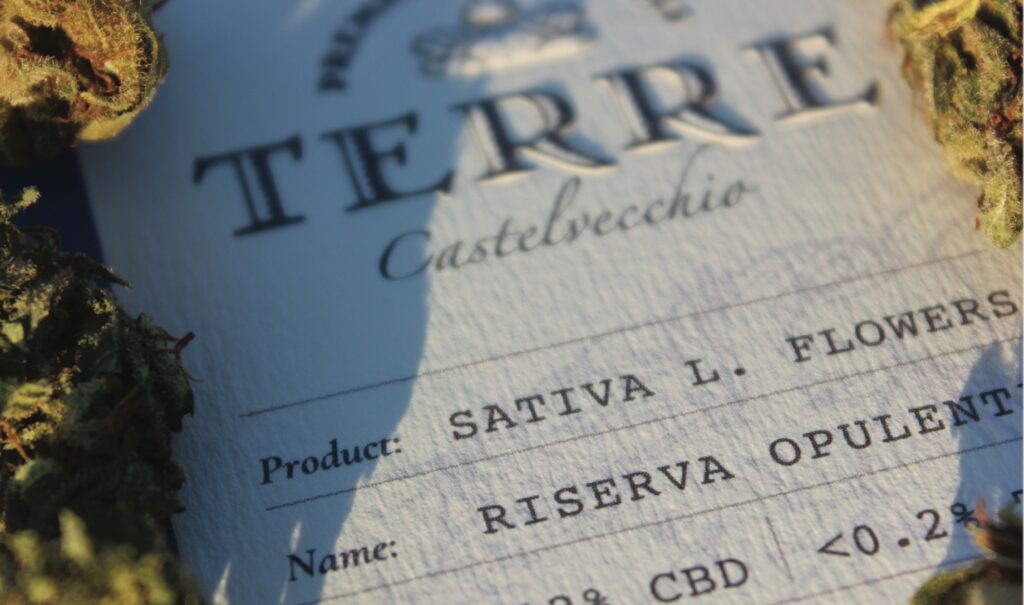 Connectivity and Management
Terre 24h has a web-based Management Software allowing to get detailed reports and statistics regarding sales, loading and dispensing. Moreover, it allows you to track any single item from loading to dispensing. Terre 24h can be interfaced to your Management Software becoming an integrated part of your Dispensary. You can count on a 24h technical support in your country.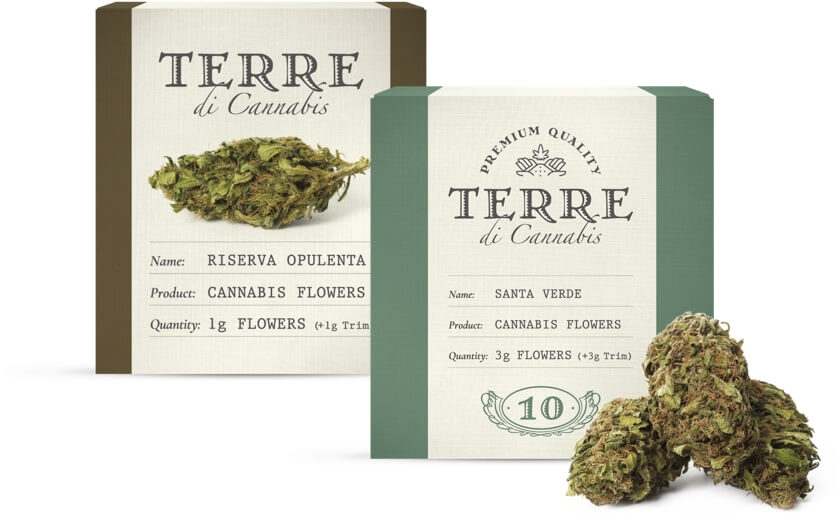 ---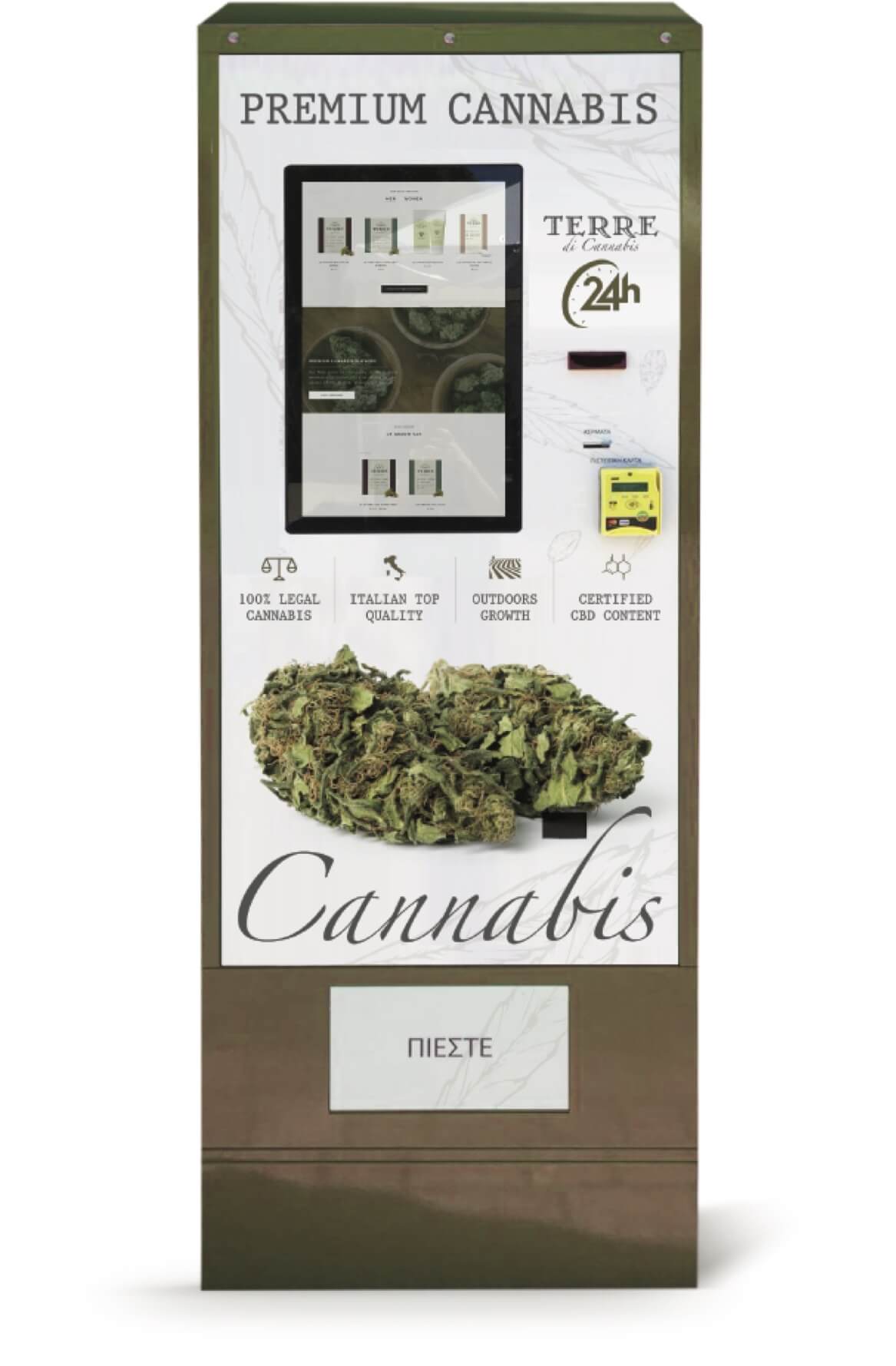 Technical Characteristics
ANTI-VANDALISM STRUCTURE AND HOUSING
Weight: 180 kg

Dimensions: 72 x 69 x 188 cm

Electric Requirements: 120 Vac

Power Consumption: 200 WATT
---
STORAGE CONFIGURATION AND CAPACITY
200 Boxes: Large

219 Boxes: Small

Total storage capacity: 419 Boxes

Payment means: 5€, 10€, 20€, 50€, 100€. All banknotes and credit / debit cards..
Get your Cannabis ATM Today!