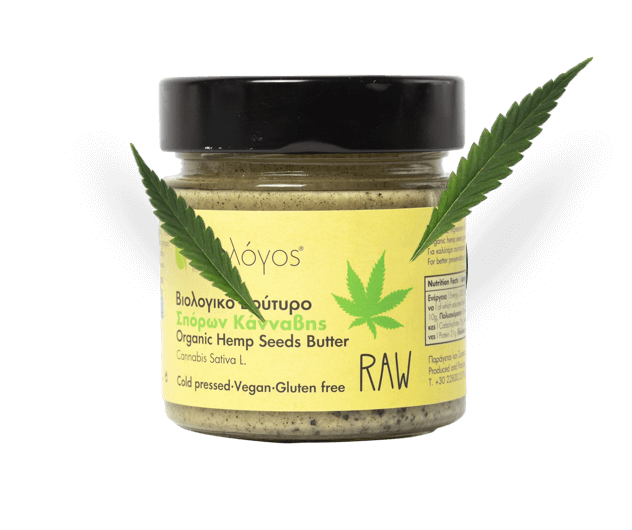 Hemp Seed Butter
Hemp seed butter is an innovative biological product from Cannabis Sativa L. seeds. It is produced by pure materials and seeds through cold extraction (like the organic cannabis oil).
It is 100% raw and has a high nutritional value. It is also gluten-free so it's appropriate for balanced nutrition for vegans, or anyone intolerant to gluten.
It can be used like regular butter for making sweets and foods or smeared on a slice of bread for breakfast! Enjoy all the cannabidiol benefits in a unique combination!