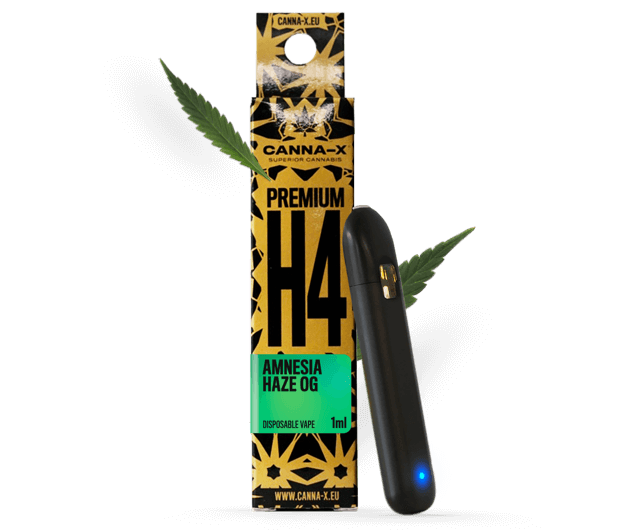 H4CBD Disposable Vapes
H4CBD Vapes Disposable Electronic Cigarette for purchase in Greece, Cyprus, Europe at the best prices on the market! Cannabinoid H4-CBD is a synthetic cannabinoid and is a form of hydrogenated cannabidiol CBD. H4CBD (Hydrogenated CBD), (Cyclohexyl CBD) is a cannabinoid first synthesized in 1940 and derived from the catalytic hydrogenation of cannabidiol.
H4CBD does not produce a "high" like HHC. But because it interacts directly with the CB1 cannabinoid receptor, it induces a mild sense of euphoria and relaxation, helping to greatly reduce anxiety levels. Many people who consume products with H4CBD report that it is like taking very large amounts of cannabidiol (2:1 CBD:THC).
Discover Canna-X's H4CBD Vapes (Disposable Electronic Cigarettes) in Hempoil® stores, online, and at selected points of sale.