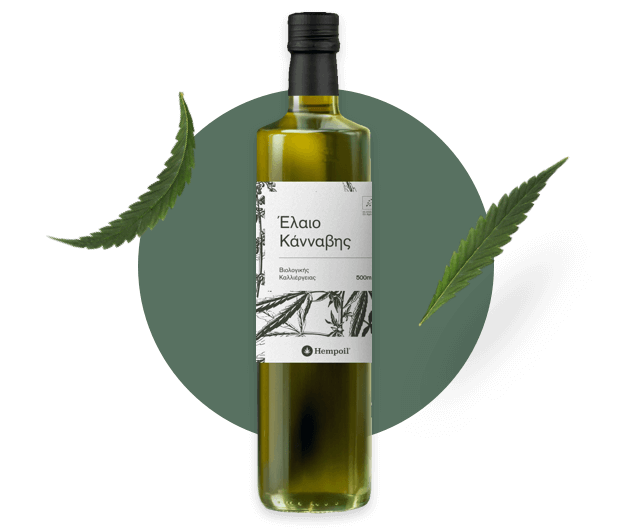 Hemp Seed Oil
Hemp seed oil is 100% made by organic hemp seeds and it is a 100% biological oil from Cannabis Sativa L.
A plant oil famous for its high nutritional value and benefits for our health. It contains high biological and nutritional value proteins, it is rich in antioxidants and especially chlorophyll (responsible for its green color), carotenes, phytosterols, Omega 3 and Omega 6 fat acids.
As well as various vitamins, phospholipids, metals, trace minerals like calcium, sulfur, calcium, iron, zinc, and phosphor. Cannabis oil offers protection from inflammations, it protects the cardiovascular system, it boosts the immune system, and it can also soothe skin conditions.
It is a unique, top quality product that will be helpful for your health. It shouldn't be missing from any home.