27 May, 2021
Hemp seed oil: Properties, benefits, and uses
6 MINUTES READ
In this section, we will refer to interesting information about hemp oil while we will analyze the properties, benefits, and uses that it may have.
A few words about cannabis
Cannabis is one of the numerous herbs that we find in nature and has been used for various purposes and cultures worldwide thousands of years ago. It was criminalized almost 90 years ago in the U.S.A. and since then began a peculiar "witch-hunting" concerning the plant. There were times when cannabis was legalized and times when it was criminalized according to the political and economical interests of each period. No other plant has been targeted in a way such as cannabis, despite the numerous uses, from the production of paper and textile up to edibles, natural supplements, pharmaceutical products, cosmetics, building material, plastic even biomass.
In Greece, since 2016, hemp cultivation (industrial hemp) has been legalized with strains of Cannabis Sativa L. that have low percentages of tetrahydrocannabinol (THC), yet are rich in cannabidiol (CBD). The last one is among the cannabinoids with lots of properties. In the World Health Organization (WHO)reports, we can find recent reviews, studies, and conclusions about CBD. Cannabidiol has aroused the scientific community's interest because it is non-psychoactive so more safe for use and because of the incredible results in cases of epilepsy.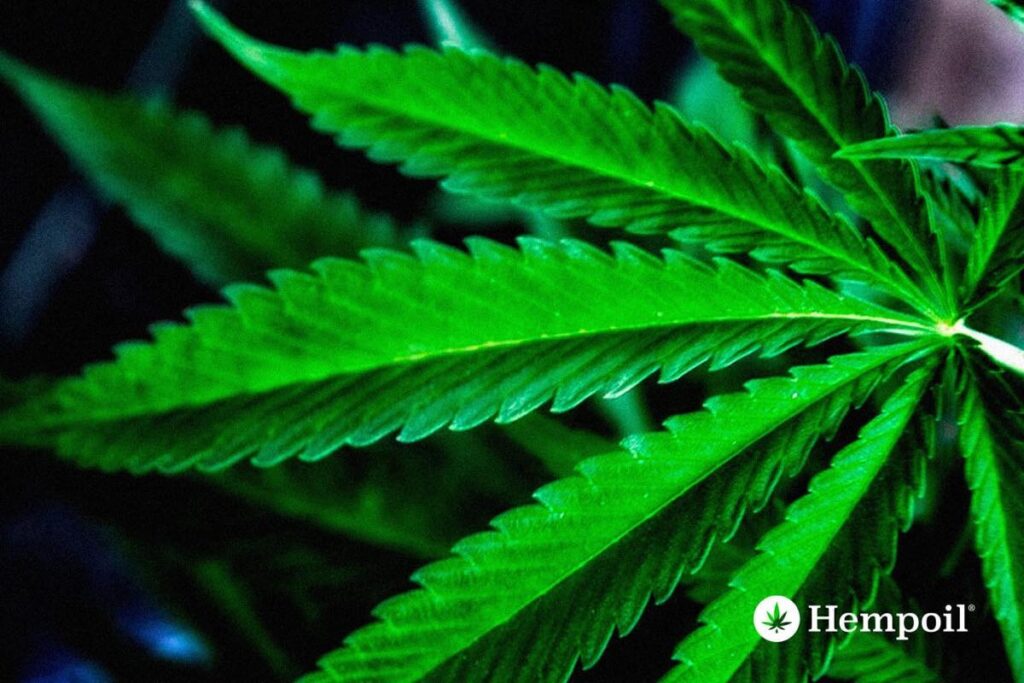 What is hemp seed oil?
The hemp oil is extracted by cannabis plants (in this case, thc<0,2%) and is among the most nutritious herbal oils. The oil quality depends on the cultivation, harvesting, storage, and processing of the plant and its seeds. Hemp oil from cold-pressed cannabis seeds means that the oil maintains all the valuable and nutritious ingredients. It is edible oil and used in everyday life in various ways, while in the meantime offers lots of benefits in the organism thanks to its high nutritional value. It is suitable for vegetarians and vegans. A remarkable example of hemp oil is Hemp Seed Oil Bio by Hempoilshop. It is an organic product of high quality from the cold-pressed seeds, maintaining active all the essential nutritional ingredients. Explore the uses of hemp oil in the following sections.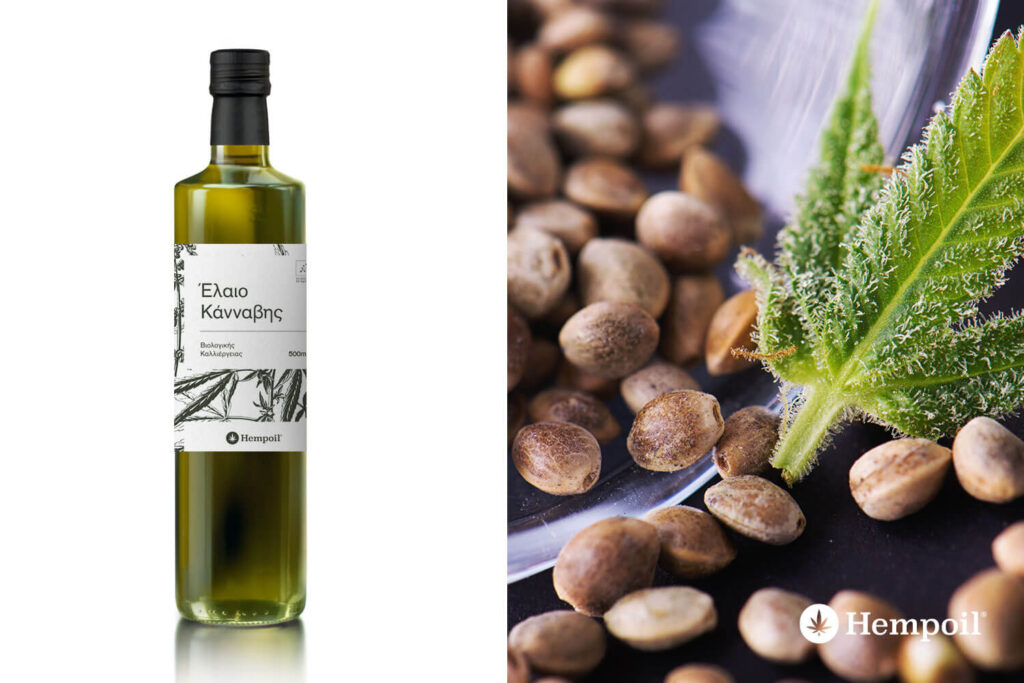 Which are the ingredients of hemp oil?
The hemp oil contains all the nutritional ingredients that have the seed, which is characterized as a super-food with multiple benefits to the organism. It is important to remember that from the seeds, we can produce various kinds of food such as flour, spaghetti, rusks, while they can be eaten raw as any other nut. Cannabis oil, in particular, is an oil with high nutritional value for the body as it is rich in antioxidants, chlorophyll (hence the green color), trace elements, vitamins A, B1, B2, B3, B6, D E, C, K, Ω3, Ω6 fatty acids, phospholipids, β-carotene, minerals and trace elements such as calcium, sulfur, potassium, phosphorus, iron, and zinc. Moreover, hemp oil contains essential amino acids, classifying it in products with high nutritional value in proteins.
Which are the beneficial properties of hemp oil?
The hemp oil, thanks to its valuable nutrients, is an excellent supplement to a balanced diet. It contains omega-3 fatty acids, omega-6 fatty acids, which help reduce the levels of "bad" cholesterol in the blood, protecting it from various cardiovascular diseases. It helps in the smooth process of digestion and the balanced function of the brain. Also, it protects and soothes the skin from various skin diseases and eczema while nourishing and  the hair. It strengthens the immune system as it is rich in trace elements, minerals and vitamins, while it has potent antioxidants, anti-inflammatory, and anti-aging action. Recent research suggests that the use of oil even enhances the skin's resistance to sunlight. Let's have a brief look at some more benefits that can have the hemp seed oil
Protects the nervous system
Enhances the respiratory system
Soothes the dry and sensitive skin
Reduces the symptoms of premenstrual syndrome (PMS)
Balance the hormones
Contributes to the weight loss
Increases appetite in cancer patients after chemotherapy
Enhances the brain function
Relieves the pain

Improves the function of the gastrointestinal tract
The hemp oil in our everyday diet
Hemp oil is used both as a base for the production of cosmetic products, such as creams, shampoos, tinctures, and in our daily diet. It is a vegetable oil suitable for vegetarians and vegans. It is consumed raw in salads and cold dishes. A valuable product and ideal for edible use is the organic hemp seed oil from the Biologos (in Tinos island).
It is produced in Tinos with an innovative cold pressing machine. It is an unfiltered and unrefined oil to retain all the valuable nutrients. Mixing hemp oil with olive oil is a perfect nutritional combination with the right ratio of nutrients. At this point, we should underline that it is good to avoid cooking oil or use it in foods that have a temperature higher than 35o C, as much of its nutritional value is lost.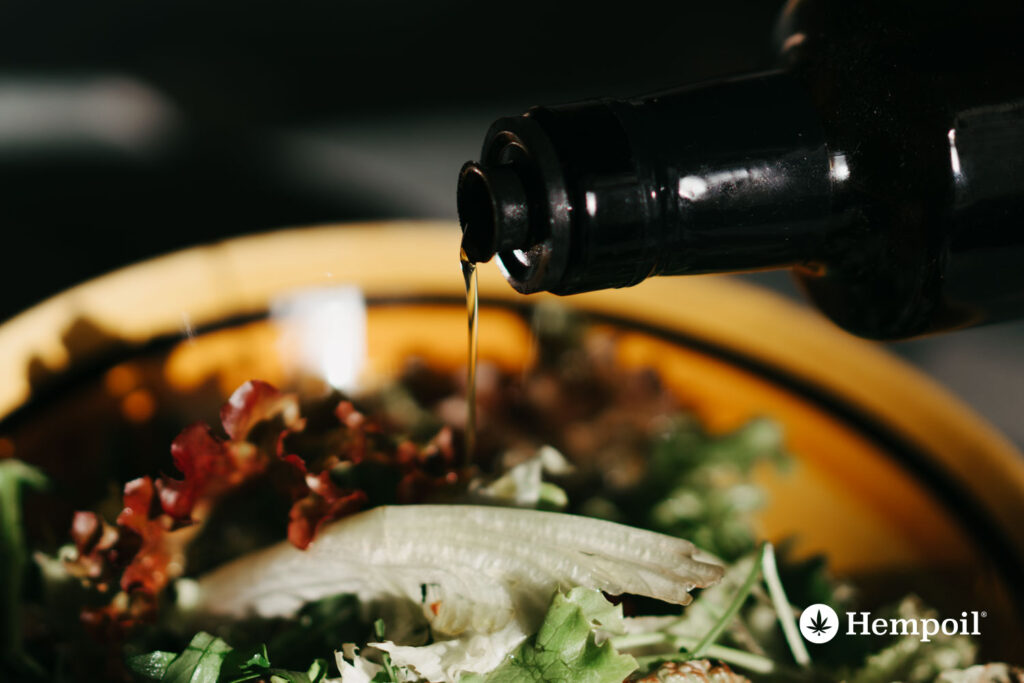 Hemp Oil Dosage
The recommended dosage of hemp oil (hemp oil) is from 1 to 3 teaspoons per day. It is worth noting that cannabis oil as a dietary supplement should follow the recommended dosage, which should not exceed the daily dose, or use it as a substitute instead of a balanced diet. Let's not forget that no herb is a panacea and if we want to have the expected results, we should use it correctly following the recommended dosage.
Hemp seed oil's side effects
Like all herbs, hemp should be used with caution, as each herb has a specific use in each case. Herb's side effects occur when we have not studied all the parameters and mainly when we have not taken into account the condition of the body itself at the time. The hemp oil has no side effects when used according to the recommended dosage. However, people on medication, especially those taking anticoagulants, should consider taking cannabis oil after consulting their doctor, for better results and to avoid any discomfort.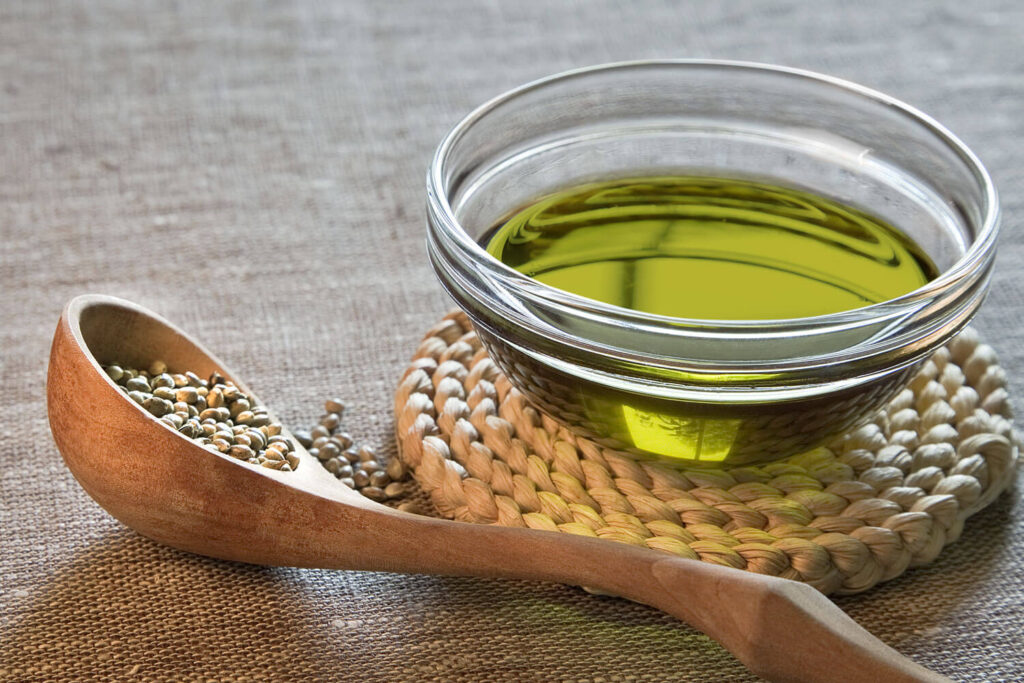 In conclusion, the correct and balanced use of cannabis, and cannabis oil offers valuable nutrients to the body, as long as we follow the recommended instructions. The cannabis plant generally has a lot of things to share with us, as long as we learn to "hear" and observe all sides or as many as we can.
Need help? Would you like to learn more about medical cannabis and CBD? Do not hesitate to contact us at [email protected] or reach us at our social media channels.