08 August, 2022
CBD and Menstrual Pain: Symptoms and Natural treatment
8 MINUTES READ
CBD and menstrual pain, Cannabidiol CBD is here to relieve menstrual pain! Menstruation or menstrual cycle or period is the regular discharge of blood and mucosal tissue from the endometrium, the inner lining of the uterus. Even for modern societies, menstruation is still a taboo, although it is a physiological organism process for women since human existence! Therefore, cannabidiol is here to share with us all the beneficial properties during the menstrual cycle, offering wellness and balance to the body.
What are premenstrual syndrome and menstrual pain?
Menstrual pain is also called dysmenorrhea. The period is a normal function of the woman's body, which lasts 2-7 days. During this time, there is blood discharge. Many women report severe pain from uterine contractions, nausea, dizziness, vomiting, lower back pain, sleepiness, stomach pain, gastrointestinal disorder, migraines, mood changes, and more.
Depending on the organism, most women go through this phase every month with little or a lot of pain. In cases of dysmenorrhea, the person reports nausea, diarrhea, low back pain, and pain in the lower abdomen area.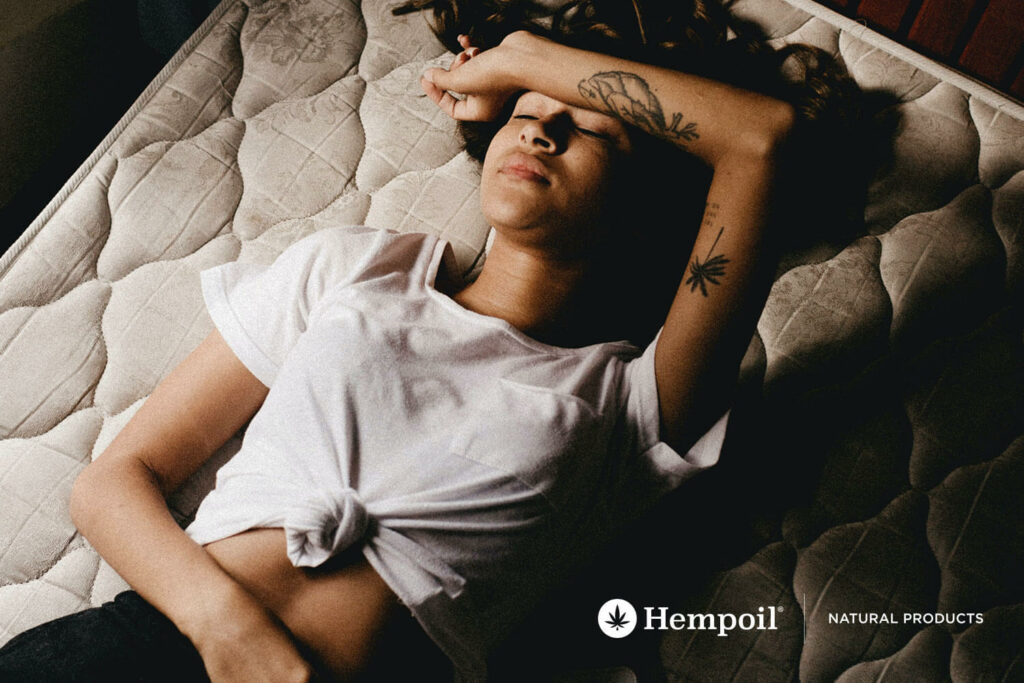 Premenstrual syndrome (PMS) refers to the various body or mood symptoms, which usually appear 5-11 days before the menstrual flow. The symptoms typically improve at the beginning of the period and disappear a few days afterward.
Also, many women report body and mood changes 5-11 days before the menstrual flow. These symptoms refer to premenstrual syndrome (PMS) and cease at the beginning or end of the process. The symptoms are similar to the period, such as headache, anxiety, mood changes, breast pain, sleep disorders, bloating, and hormonal acne.
Premenstrual syndrome is most common in:
Women between 30 and 40 years old
Women with a family history of major depression
Women with a family history of postpartum depression or mood changes
Women with at least one child
Studies show that 16-91% of women report menstrual pain, while 2-29% report severe pain.
The review above observes the following menstrual pain symptoms:
Cramps in the lower abdomen area
Acne
Back pain
Diarrhea
Constipation
Nausea
Flatulence
Mood changes
Vomit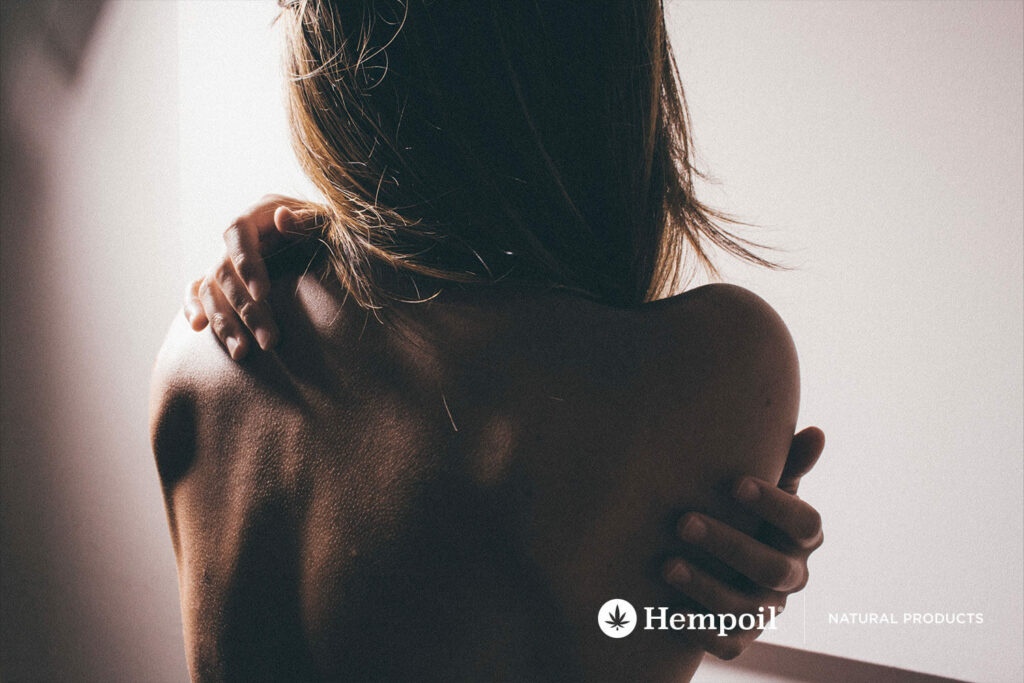 Many ways to soothe the symptoms include medication, herbs, acupuncture, a balanced diet, and exercise. It is essential to highlight that the understanding and awareness of the matter from the family, friends, the professional and social environment play their part in the smooth outcome of this regular human function. Whatever we choose each time, we observe whether it helps us and change our approach according to the circumstances.
The role of CBD (Cannabidiol): How can it contribute to the relief of menstrual pain and its symptoms?
Cannabidiol CBD is one of the cannabinoids appreciated by the social and scientific community. Sometimes there are institutional gaps or blocks according to the state. However, the positive thing is that the research on cannabis and cannabinoids continues, highlighting the beneficial properties of this wondrous plant. Regarding cannabidiol, studies show the anti-inflammatory, anti-psychotic, analgesic, and anxiolytic effects on various disorders and diseases. At the same time, the cannabis plant has been used for over 5000 years to reduce pain.
In regards to menstrual pain and cannabidiol, the results are already encouraging. Cannabidiol is a compound recognized for its anti-inflammatory and antispasmodic properties, soothing low back pain and abdominal cramps. Also, the anxiolytic and anti-psychotic effects help with sleep disorders, stress, and mood disorders.
A 2019 study reports that cannabidiol soothes severe period pains and reduces PMS symptoms. The same research states that NSAIDs may increase the risk of:
Stomach pains
Stroke
Heart attack
Gastrointestinal internal bleeding
Research published on Cannabis and cannabinoid research reported that the chemical compound found in industrial cannabis (hemp) strains, i.e. cannabidiol, reduces inflammation in the body that also leads to more intense pain during the period.
Furthermore, the results about tetrahydrocannabinol (THC) are also encouraging. Bill number A582, state of New York, states that medical cannabis (marijuana) may soothe severe menstrual pains, improving the wellness and productivity of women during the menstrual flow.
In addition, hemp seeds, thanks to the nutrients they contain, such as omega 3,6,9 fatty acids, trace elements, amino acids, and vitamins contribute to reducing the symptoms of premenstrual syndrome.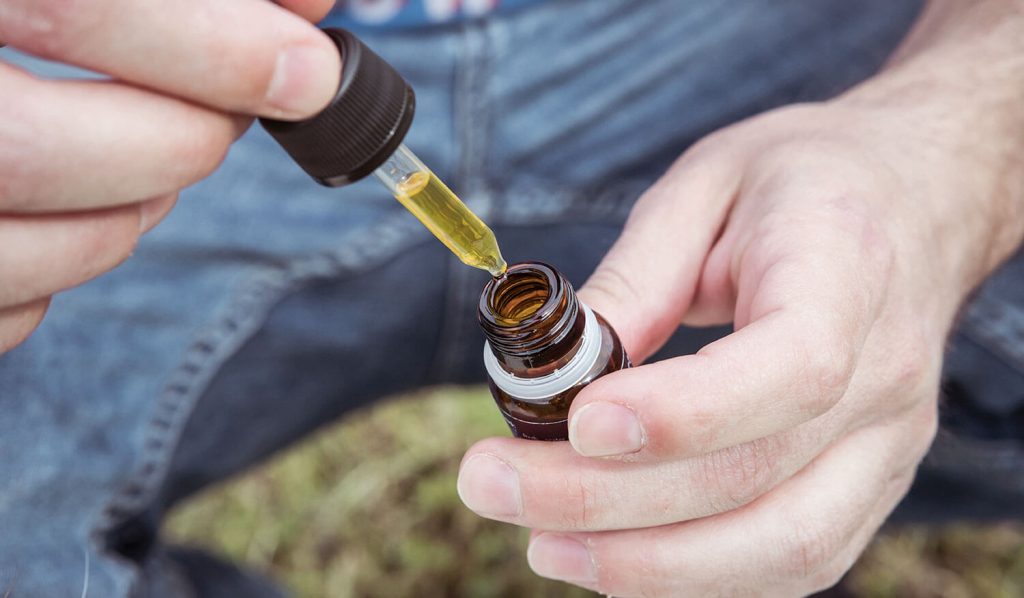 Ways of CBD cannabidiol use during the menstrual flow
There are many products that can contribute to period pains relief, dysmenorrhoea, and premenstrual syndrome. From topical use to skin and face care products, cannabidiol oil, CBD flowers, cannabidiol extracts, and nutritional products.
Topical use
For topical use, products such as CBD Balm, anti-inflammatory creams for back pain, and face and body creams. Cannabidiol in this form helps reduce inflammation thanks to its anti-inflammatory effect while reducing the symptoms caused by hormonal acne. Studies show that CBD reduces the production of sebum in the skin and reduces acne.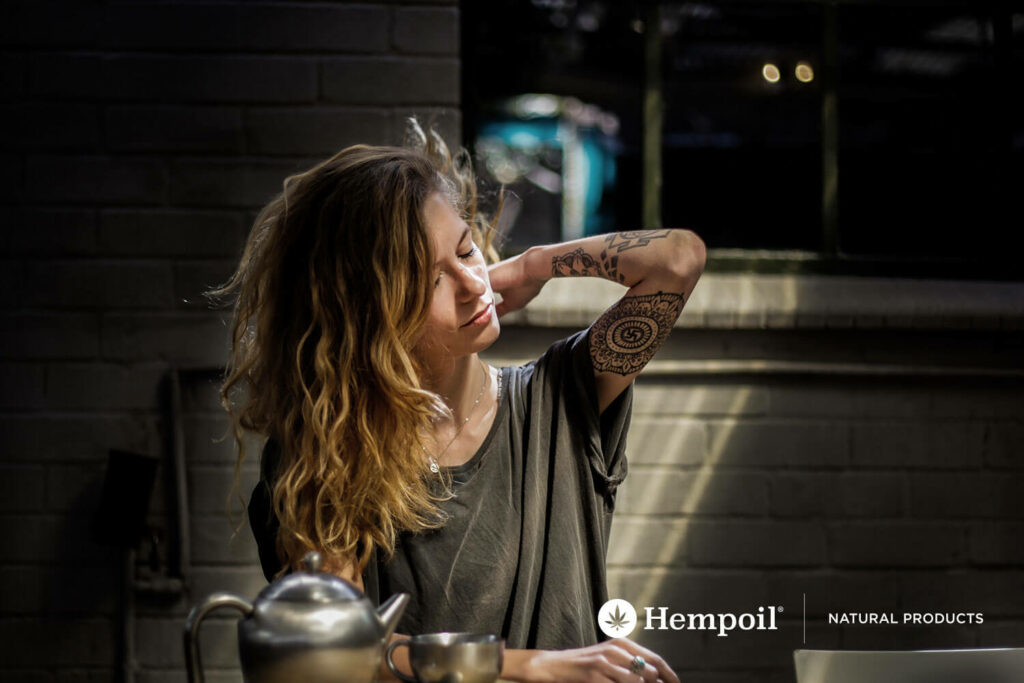 Cannabis oil with CBD:
CBD oil is available in various percentages, so choose the one that best suits our needs. Thanks to its beneficial properties, with almost zero side effects, cannabidiol is the best ally for women. It has an anti-inflammatory, anti-depressive, analgesic, antispasmodic, neuroprotective, and cardio-protective effect. It also contributes to the balance of main human body functions, maintaining its homeostasis. For menstrual pain, we start with a CBD oil 10% (1000mg), and for better results, we recommend the Ypsilon CBD oil with organic Chios mastic oil.
Ypsilon CBD oil is available in various percentages
Pour a few drops under the tongue, or in the drinks or edibles
The dropper contributes to better proportions
Hemp seed oil, cannabis seeds, cannabis edibles:
Hemp seed oil and hemp seeds are characterized as super-foods, of high nutritional value. In general, CBD foods, thanks to the vitamins, proteins, minerals, amino acids, and the ideal ratio of omega 3 and omega 6 fatty acids are ideal for those people who choose a balanced diet for vegans and vegetarians.
Vape CBD, CBD flowers, CBD extracts:
Vaporizing CBD flowers and extracts have the most immediate results, providing calm and well-being for our daily activities. Whether for relaxation after work or a calm and pain-free start to the day, vaping cannabidiol will help achieve the goals.
FAQ
Below there are frequently asked questions about cannabidiol CBD and the menstrual cycle
Is CBD ideal for period cramps?
Although, there is a need for further studies until now the data we have are pretty encouraging. Evidence proves that CBD reduces inflammation. A 2019 study reported that cannabidiol was most effective at reducing pain caused by endometriosis.
Can I pour CBD oil on my tampon?
We never put CBD oil on the tampon because it may affect the internal environment of the vagina and cause irritations and infections.
Can cannabidiol cease the menstrual flow?
No, cannabidiol can't affect the regular hormonal cycle. Hormones, such as estrogen and progesterone, continue their natural flow, controlling the menstrual cycle, no matter the cannabidiol consumption.
How much CBD can I take for the menstrual cramps?
There is no official guideline or correct dosage for menstrual cramps. Each body has different needs.
We always start CBD with the usual "start low, then increase." If we can't observe any improvement, we increase gradually. In any case, we inform our physician before cannabidiol use.
The versatile plant of cannabis and especially CBD cannabidiol gives its healing properties to women during menstruation. It is worth enjoying every moment in our lives, even when the conditions are not the most suitable.

Need help? Would you like to learn more about medical cannabis and CBD? Do not hesitate to contact us at [email protected], reach us on our social media channels, or visit one of our stores.