15 January, 2021
How does CBD (Cannabidiol) & Hemp Seed Oil can help protect our hair?
7 MINUTES READ
How does cannabidiol (CBD) help protect hair?
Can cannabidiol protect our hair? How many properties can have one substance? And yet experience shows that as long as we live, we learn. Maybe this is the "gift" of life.
In this article, we will report information about cannabidiol and hair protection and analyze how we can strengthen the scalp with hemp seed oil (cannabis oil) and cannabidiol oil (CBD oil).
Hair, History, Supplements & Cannabis (CBD)
Hair acquires various symbolisms and meanings in all cultures from ancient times to the present day. From the skin and the hair we understand many things such as mood and psychology but also information about the body's function. Healthy and naturally shiny hair signify a strong body. Weak hair reveals from stress to deficiencies in the body's natural functions. There are several natural ways to protect and enhance our hair care. Initially, a balanced, healthy diet, and the consumption of fruits and vegetables, contribute to a healthier immune system.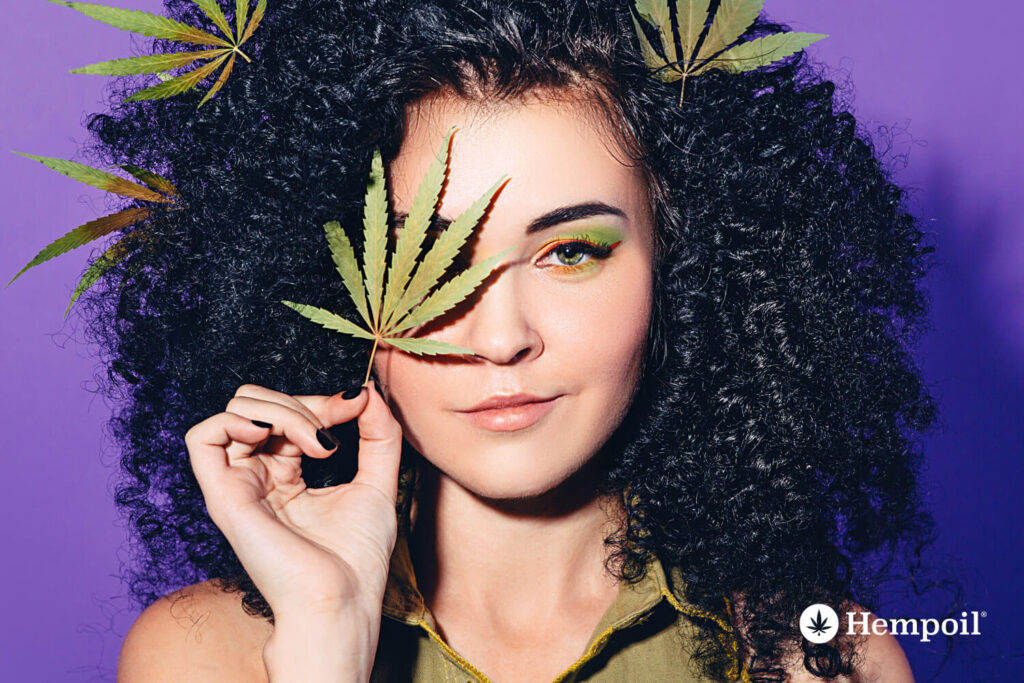 Dietary supplements can also play an essential role in a balanced lifestyle. Cannabidiol is one of them. More specifically, cannabidiol oil and cannabis seed oil. Research conducted in recent years indicates the multiple beneficial properties that CBD oil can have on our skin and hair. There are many reasons why many people have turned to CBD products, while many hair experts are already drinking water in the name of cannabidiol, as the results observed are spectacular on many levels. Below we will analyze the essence itself, the ways and many reasons to put it in your daily life as well as various products for hair rejuvenation and health.
What is cannabidiol (CBD)?
Cannabidiol (Cannabidiol or CBD) is a chemical compound derived from the phytocannabinoids contained in cannabis. This compound is formed by the method of decarboxylation (i.e., the removal of carbon dioxide) of cannabidiolic acid (CBDa) belonging to the cannabinoid family of cannabinoids, which has been known since antiquity for various uses. Cannabidiolic acid is found in high percentages in hemp fiber varieties (Cannabis Sativa L., or hemp), i.e. those varieties intended for industrial use as they contain a low content of tetrahydrocannabinol (THC). Cannabidiol is one of those cannabinoids that "contributed" to the legalization of cannabis thanks to its beneficial properties in various diseases, but also because it is an ingredient without psychoactive action and therefore much safer for sharing.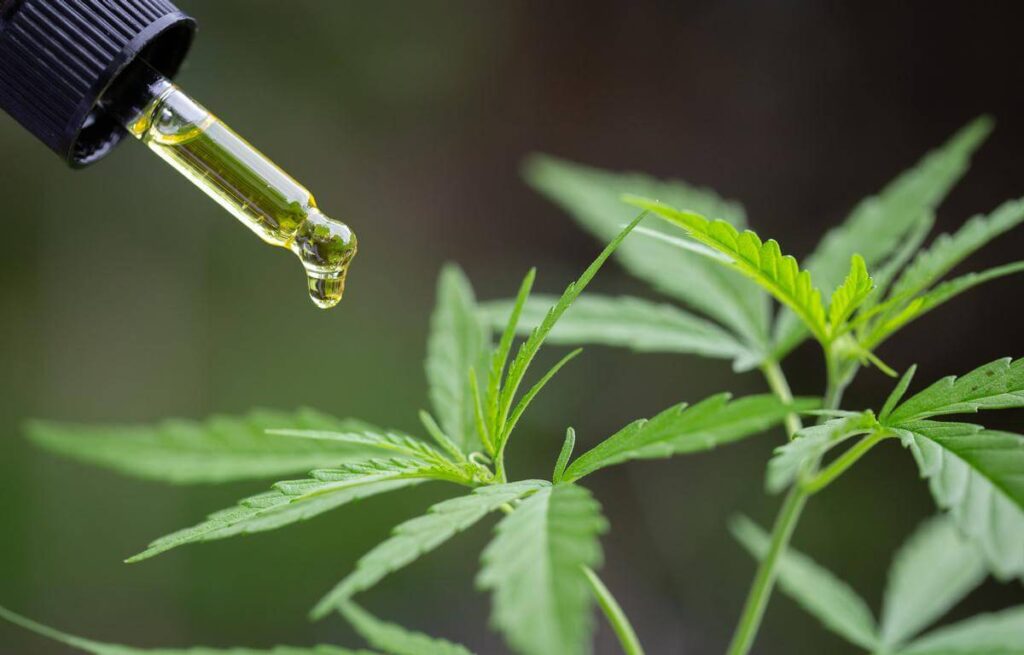 In Greece, the cultivation of textile/industrial hemp (THC
How can we include cannabidiol in hair care?
There are already products that contain hemp seed oil or cannabidiol extract. In Hempoil®Shop we can find fine products of premium quality with respect to the necessities of our customers. An interesting example is the shampoo and shower gel from Cannabios, a simple way to enjoy the properties and the benefits of cannabidiol all over our body. This product contains cannabidiol and cannabis from organic growth, while it creates a natural lipid barrier that protects the skin and the hair. It is suitable for everyday use. It soothes, nourishes, and moisturizes all types of hair and may reduce irritation and the itchy scalp. Except for the cosmetic products that already exist in the market, we can include cannabidiol oil and hemp seed oil as well, in our diet. Both oils can have various benefits to our body and they can be used for homemade cosmetic skin products.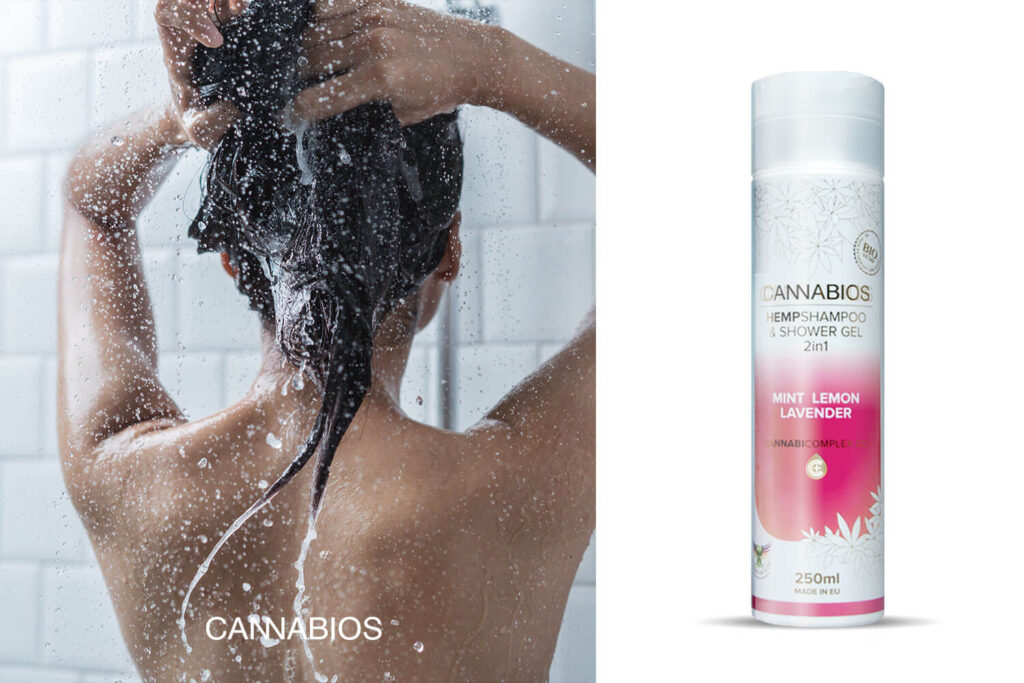 CBD (cannabidiol) oil and hair
The CBD (cannabidiol) oil is a herb oil that contains cannabidiol in various percentages. It is used sublingually or we may add a few drops in our shampoo and creams. Thanks to the anti-inflammatory, anti-bacterial, and anti-aging properties, it strengthens and boosts the hair. The raw cannabidiol oil 3% (300mg) by Endoca, contains cannabidiol, cannabidiolic acid, terpenes, flavonoids, vitamins, and amino acids that protect the skin. It is an organic product by certified cannabis grows cultivations in the EU, without chemical additives. In this way, we can enjoy all nature's benefits, without additional chemical compounds.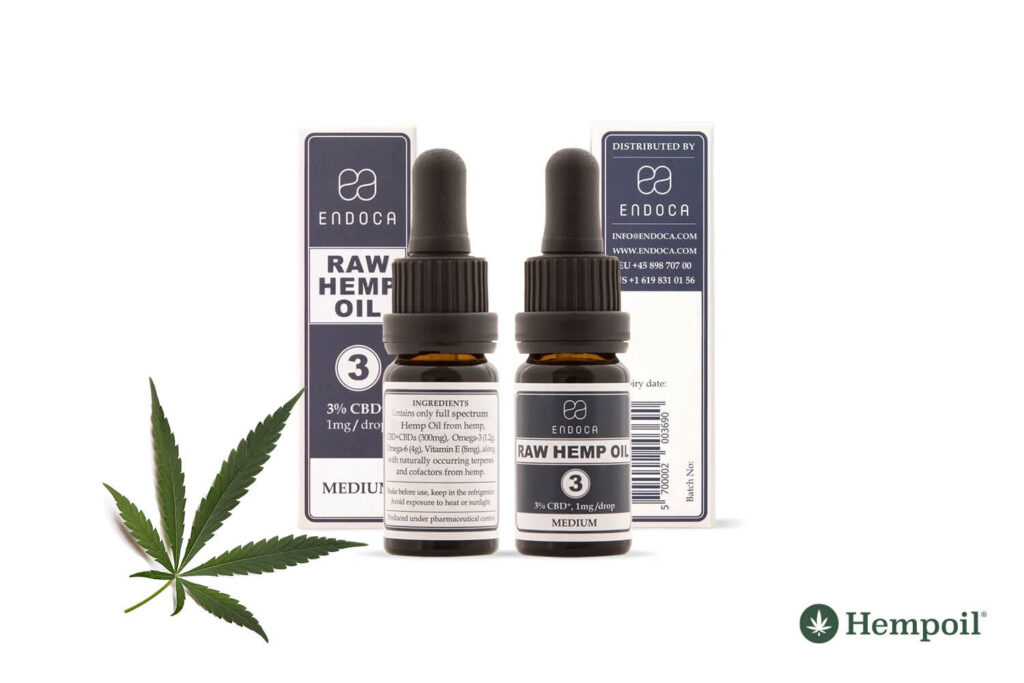 Moreover, CBD oil contains Vitamin E and fatty acids that enhance the scalp's health, which is very important for healthy growth and consequently the strengthening of hair. Vitamin E has moisturizing properties that protect the scalp from dryness, itching, and other irritations, keeping the hair soft, shiny, and naturally healthy. The fatty acids (among others, Omega 3, Omega 6, Omega 9) in cannabidiol oil provide the necessary moisture levels in the scalp by "shielding" even the most sensitive skin while protecting it from external attacks that may cause itching, dry skin, and redness.
Finally, let's not forget the structural components of the proteins contained in cannabidiol oil, such as GLA (gamma-linoleic acid) and the 21 amino acids that help strengthen hair tissue, ensuring strong, healthy, and durable from root to tip.
Hemp Seed Oil (Hemp Oil)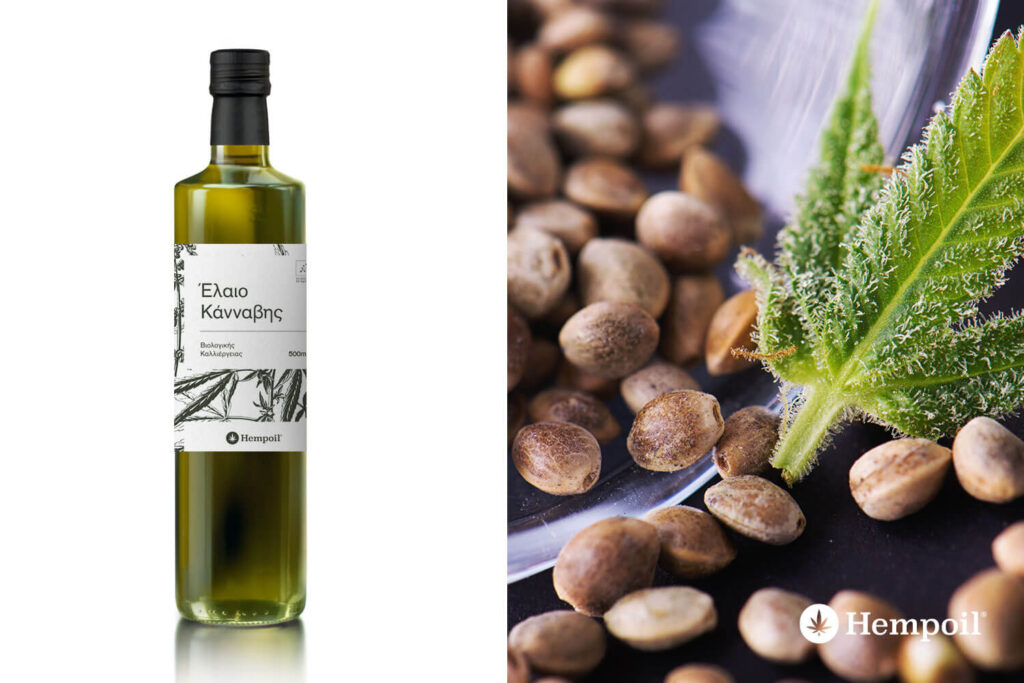 Hemp seeds are one of the most well-known superfoods, thanks to their properties. Cannabis oil, in particular, contains in abundance antioxidants, chlorophyll, trace elements, vitamins A, B1, B2, B3, B6, D E, C, K, fatty acids Ω3, Ω6, phospholipids, β-carotene, minerals, and trace elements such as calcium, sulfur, potassium, phosphorus, iron, zinc, while rich in protein. The hemp seed oil contains plenty of omega-3 and omega-6 fatty acids, which protect the cardiovascular system, strengthen the immune system, and soothe the skin from various irritations. The cannabis seed oil also contains cannabidiol oil from Enecta. Thus, we can enjoy the benefits of both seeds and cannabidiol. It is a certified product of organic cannabis cultivation, without the use of pesticides and herbicides. Recent research suggests that the use of oil even enhances the skin's resistance to sunlight.
Reasons to use cannabis (CBD / Cannabidiol) Hemp products in our hair
As mentioned, cannabidiol (CBD Oil) and cannabis hemp seed oil contain valuable elements for the scalp that give shine, rejuvenation, and health. Let's briefly look at the main reasons to put cannabis in our hair.
Deeply

moisturizes the hair

Improves blood circulation

Protects skin from irritation, itching, and dryness

Helps regulate moisture on the scalp, keeping hair healthy and shiny

Repairs and strengthens weak hair
Homemade hair mask with cannabidiol for dry ends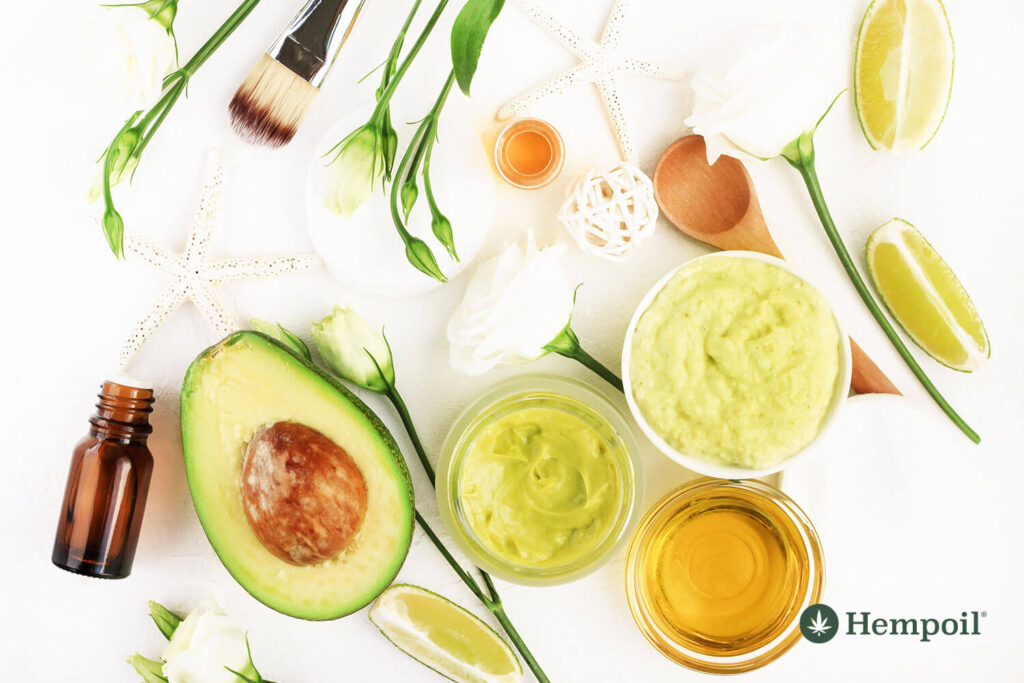 It's time to look at a quick and natural way to make a hair mask with cannabidiol. We will need a ripe avocado, two tablespoons of olive oil, 3 drops of cannabidiol oil (CBD). Mix the ingredients in the blender and apply to the ends of the hair. Leave on for twenty to sixty minutes and then remove with water and shampoo. Thus, we can enjoy all the benefits of avocado, olive oil, and cannabidiol oil, an irresistible combination of healthy, strong, and shiny hair.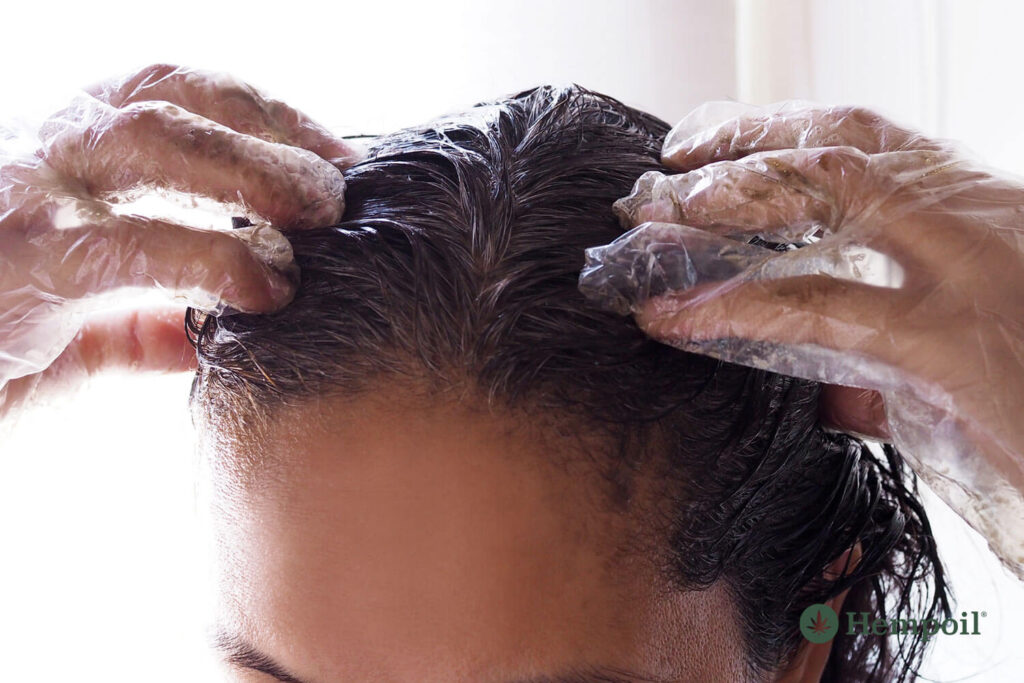 In conclusion, remember that all food supplements and care products should be used in the context of a balanced and healthy diet. They should not be used as substitutes and of course, they do not replace any medical advice. They should be taken with caution and after discussion with your doctor, especially in cases of medical prescription. This increases effectiveness while avoiding any discomfort situation. At the same time, activities, exercise, relaxation are small daily tips to enhance our daily well-being and capacity.
Need help? Would you like to learn more about medical cannabis and CBD? Do not hesitate to contact us at [email protected] or reach us at our social media channels.