23 June, 2021
Best Core Web Strategy 2021 for Hempoil® Natural Products – Franchise Business Awards
2 MINUTES READ
FRANCHISE BUSINESS AWARDS are organized every year since 2008 by the magazine FRANCHISE BUSINESS and they are the most recognized institution of franchising in our country. It is supported by all the groups of the sector and it is the top event of franchising in our country, aiming to the enhancement and spread of it and the promotion of the best practices of the sector.
The company Hempoil® Natural Product (Hempoil shop) continues the rising career in the cannabis sector gaining another award for the innovative work! This time won the award «Best Core Web Strategy 2021», for the premium e-commerce of cannabis products with CBD in Greece, organized by the magazine Franchise Business, which since 2008 awards distinctions to companies that are pioneering in several sectors, such as Ultimate Franchise Brands, Organization and Effectiveness, Special Awards, Products, Franchising People, Advertising and Marketing, Internet – Strategy and Accomplishment, Network Support and Distinctions of the Sector.
Since 2016, Hempoilshop has received multiple distinctions for the groundbreaking work in the cannabis sector, with premium quality products that are updated constantly, with significant collaboration at a scientific and business level, with the organization of educational seminars to the medical public, while continues with creativity and vision even in hard times like the one we are going through lately. The Award "Best Core Web Strategy 2021", by the magazine Franchise Business is the sixth in a row distinction that gets the company!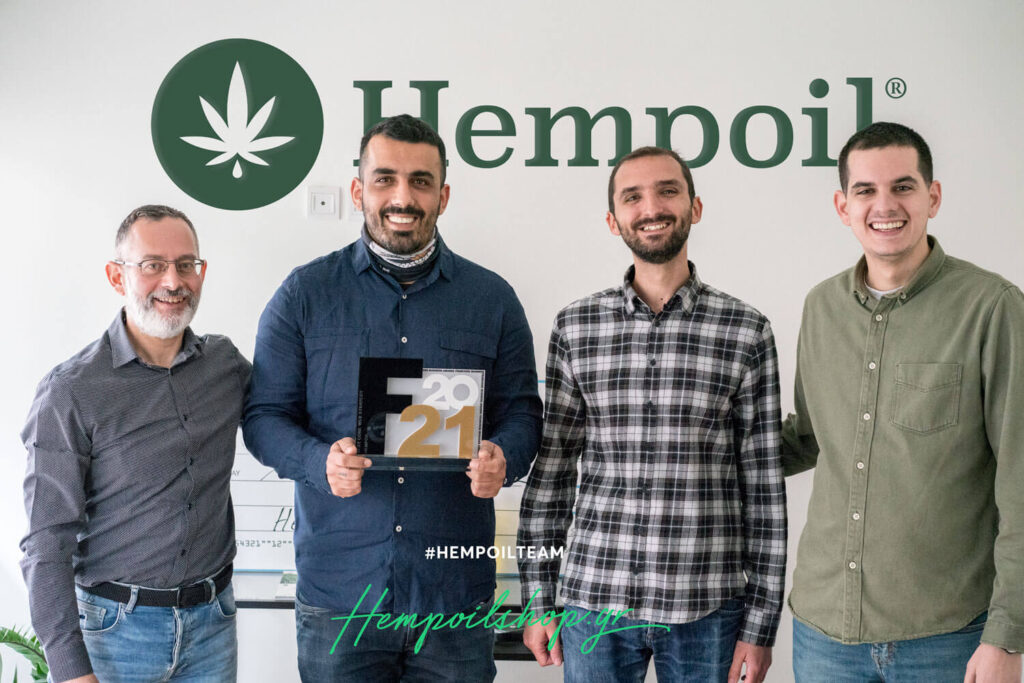 At this point, we would like to thank the Franchise Business magazine staff and the organization Franchise Awards that has become an established institution in our country. Also, we would like to thank all our customers that since 2016 trust and support the Hempoil® shop and its staff.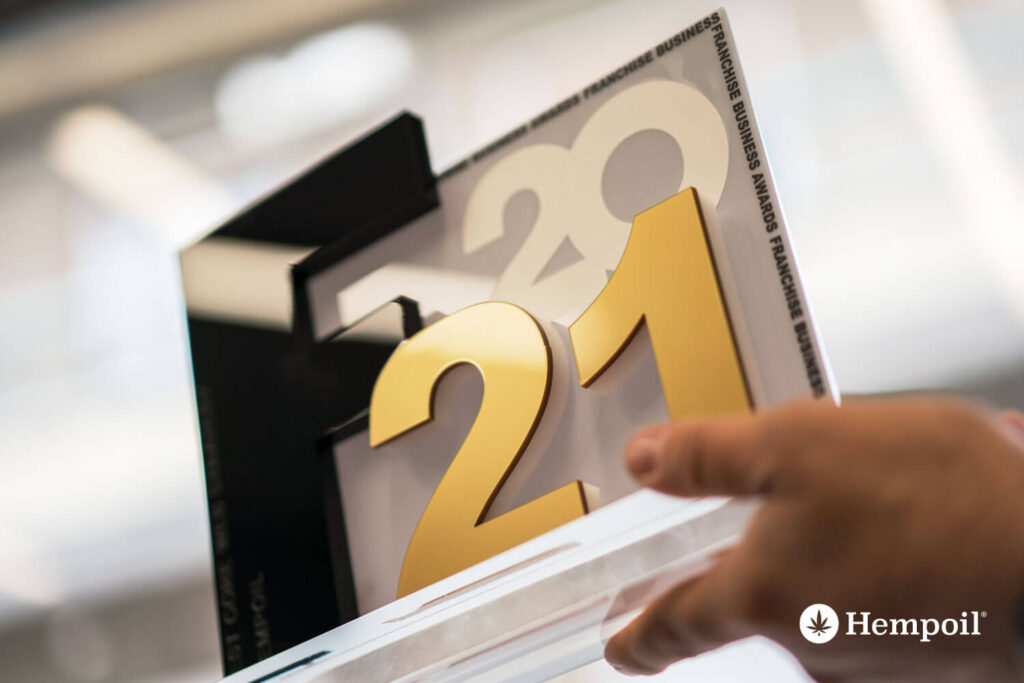 Which are the benefits of Hempoil® Natural Products Franchise Network?
The first cannabis company in Greece, since 2016
No1 brand, with top recognition in market
Exclusive partnerships with the top brands worldwide
The first business to copyright a cannabis logo
The first company that registered at the General Chemical State Laboratory of Greece electronic cigarette CBD e-liquid for vaping.
Network of highly qualified scientific partners
Constant support and counseling in staff training, technical issues and sales
Private label products
Turnkey franchise
High-profit margins
Low initial investment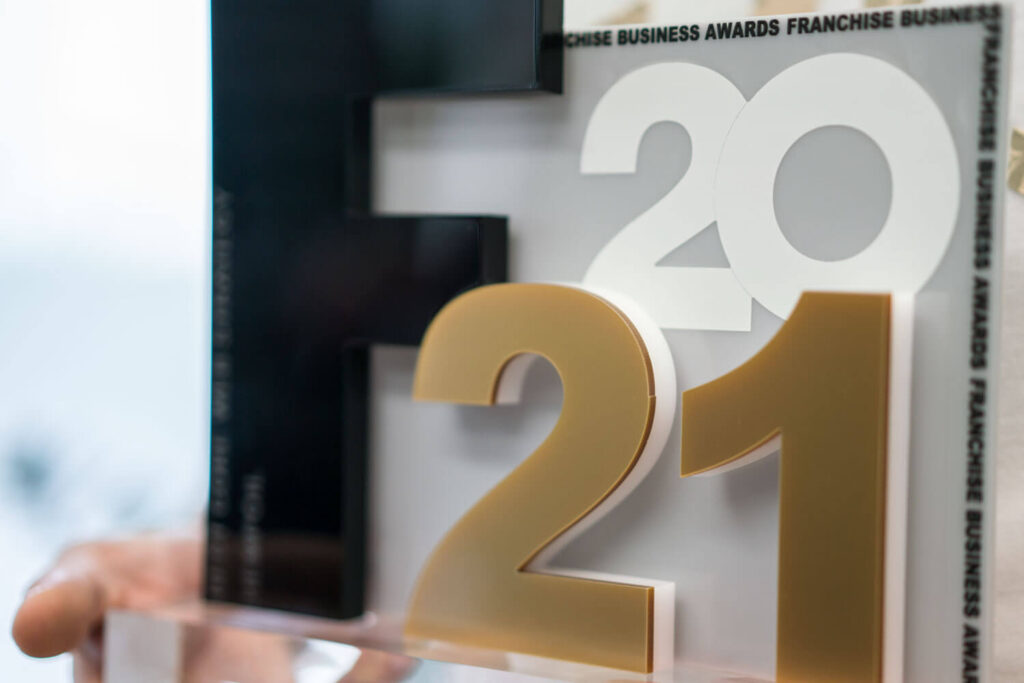 Need help? Would you like to learn more about medical cannabis and CBD? Do not hesitate to contact us at  [email protected]  or reach us at our social media channels.