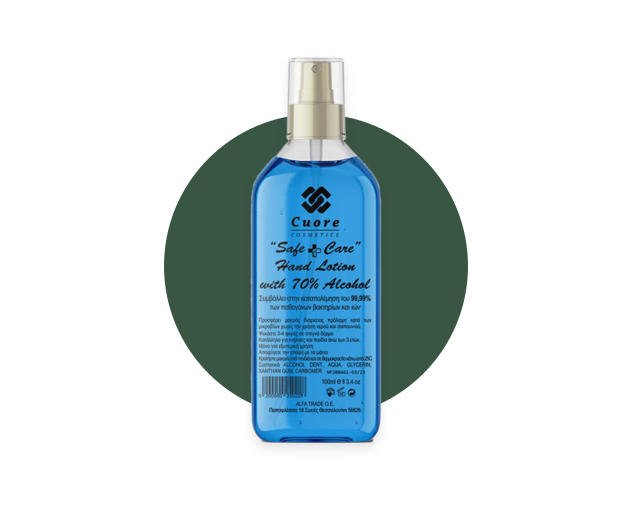 Hand Lotion and Gel Antiseptics
The Hand Lotion and Gel from Cuore Cosmetics with 70% alcohol can help effectively fight 99.99% of pathogenic bacteria and viruses.
Cuore Cosmetics hand lotion and gel offer long-lasting anti-germ protection without the use of soap and water.
The antiseptic and antimicrobial gel and lotion are friendly towards the skin and suitable for adults and children over 3 years old.
New products coming soon! Stay tuned!