24 August, 2018
Degenerative diseases: which effects of CBD (Cannabidiol)?
2 MINUTES READ
Neurodegenerative disorders represent a progressive and irreversible loss of neuronal cells in some areas of the brain. In the present years Science has researched on how Cannabis and its extracts, can be effective in the treatment of a number of neurodegenerative diseases.

Which are the main neurodegenerative disorders?



Among the best-known neurodegenerative diseases we can certainly mention:

– Alzheimer's Disease

– Parkinson's Disease

– Huntington's Disease

– Amyotrophic Lateral Sclerosis (ALS)

– Progressive Supranuclear Palsy

– Frontotemporal Dementia

– Lewy body Dementia

– Creutzfeldt-Jakob Disease (CJM)
What does Science say?
Ethan Russo, Director of the "R&D International Cannabis and Cannabinoid Institute" during the Balkannabis Expo, a three day event which took place in Athens last June and which had as main focus Research and the latest discovered therapeutic properties of Cannabis extracts, said regarding the topic:
"Cannabidiol is a very effective medical drug for many pathologies- Russo explained in Sanità InFormazione (daily newspaper dedicated to Healthcare) – it has powerful anti-inflammatory effects, hence reducing inflammations and pain, but it also protects the brain from problems like cranial traumas and strokes. Moreover, there are various signals indicating how CBD could protect the brain from degenerative diseases like Alzheimer's and other pathologies causing dementia. CBD has also demonstrated a high effectiveness in treating severe convulsions. At the moment, in the United States we are awaiting approval of a medical drug containing cannabidiol, which should arrive next month".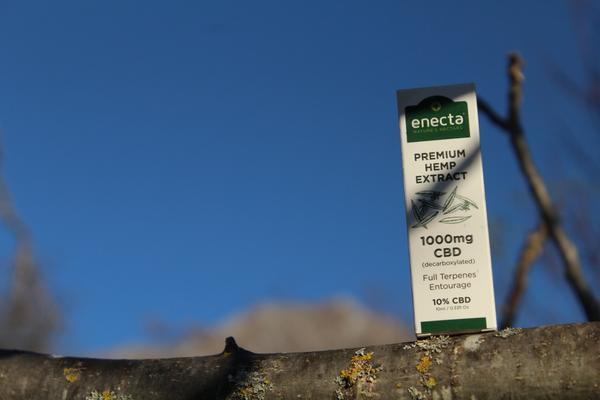 Cannabinoids in neurodegenerative diseases: Parkinson's Disease
Parkinson's Disease is a degenerative disease, mainly affecting the central nervous system.
The Scientific Study "Effects of cannabidiol in the treatment of patients with Parkinson's disease: An exploratory double-blind trial" demonstrated how the use of CBD tends to improve the quality of life of patients, without the psychoactive effect of THC.
How does CBD act?
The above mentioned Study has selected out of a group of 119 patients, 21 patients, divided in three groups, which have been treated respectively with placebo, CBD at 75 mgs a day and 300 mg of CBD a day.

A week before the trial and the last week of the treatment the participants were evaluated in relation to various scores, like motor and general symptoms, wellbeing and quality of life and the possible neuroprotectant effects.

The results indicate how the group treated with 300 mgs of CBD/day had significantly higher scores than the group on placebo with regards to wellbeing and quality of life!

The team of scientists wrote in the conclusion of their study "Our results indicate the possible effect of CBD in improving the quality of life of patients affected by Parkinson without psychiatric co-morbidity; however, research studies on bigger groups and more specific objectives are necessary before being able to draw final conclusions".

Other Studies indicate that Cannabinoids show their therapeutic effectiveness in disorders related to movement, due to the reduction of dyskinesia, a form of tremor and dystonia elicited by L-DOPA in Parkinson's Disease.
Source: https://www.enecta.com/
Would you like to know more about the world of medical cannabis and CBD? Do not hesitate to contact us.
Write an e-mail at [email protected] or leave a message to social media channels, Facebook @ hempoilshop.gr or Instagram!
hempoilshop.cy 211 4010715